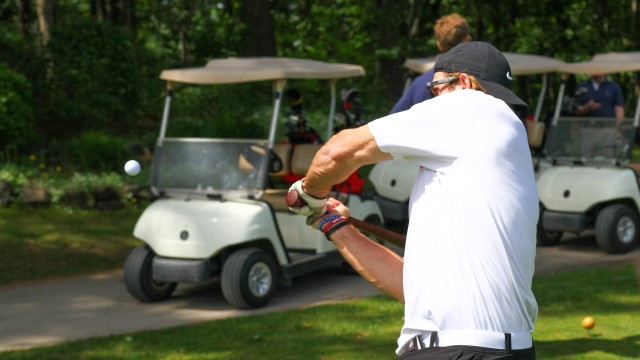 Charity outing at Shamrock Heights Golf Course to benefit The Miracle League of the Fox Valley
The Wisconsin Timber Rattlers will be teeing off for a good cause at their annual Golf Outing on Monday, July 27. The day of fun and golf will be held at Shamrock Heights Golf Course in New London and benefit The Miracle League of the Fox Valley.
A foursome may register for $350. Foursomes have the opportunity to play with a Timber Rattlers player, but that chance is based on a first come, first serve RSVP. Individuals may register for $100.

The outing tees off with registration beginning at 8:00am and a shotgun start at 9:00am. Lunch is included with registration and will be served at the turn. Snacks will be available after the round of golf from 2-4pm. A raffle drawing and awards presentation will conclude the event.
If you wish to participate in the 2015 Wisconsin Timber Rattlers Golf Outing, please contact Hilary Bauer at (920) 733-4152 or hbauer@timberrattlers.com by Monday, July 20. Registration forms are also available at Neuroscience Group Field at Fox Cities Stadium and online at timberrattlers.com.
Persons unable to golf, but looking for a way to contribute may consider a hole sponsorship package at $100 or an in-kind donation toward raffle/hole prizes.
The Miracle League of the Fox Valley, an organized baseball league for children aged 4-19 with physical and/or cognitive disabilities, was formed in 2008 by Fox Valley parents Lisa and Mark Robbins. Registration is open now through March 30 for players and volunteers for the 2015 Miracle League of the Fox Valley season, which starts on June 8. The league plays their games at the John Wollner Fox Cities Miracle Field in Appleton's Memorial Park.
This article originally appeared on the official website of the Wisconsin Timber Rattlers. Click here to view the original story.