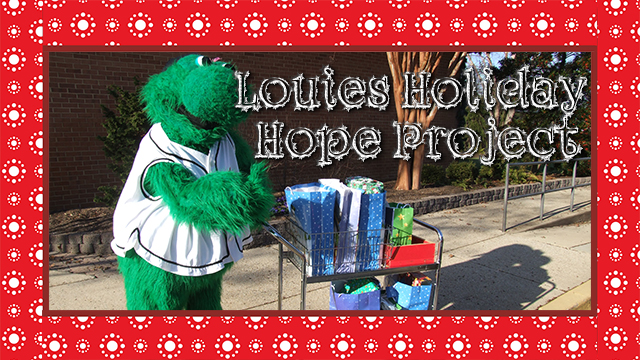 The Bowie Baysox announce today that Louie's Holiday Hope Project returns to brighten the holiday season for local families in need this year. Beginning now and continuing through the month of November, the team will be accepting nominations for families that need assistance this holiday season. The Baysox will also be collecting gently used coats, new socks and other warm clothing to be donated to area families.
Louie's Holiday Hope Project began in 2007 and touched 13 families with 38 children last year. This year, the team is proud to partner with Prince George's County Fire/EMS department, the Bowie Police Department and Bowie Youth & Family Services to help as many families as possible.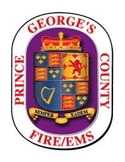 "The Baysox and Louie are happy to help some area families in need during the holiday season," said Baysox Marketing Director Brandan Kaiser. "We truly appreciate the assistance we receive from our partners and fans throughout the year which allows Holiday Hope to brighten the lives of some great kids."
"We've partnered with Louie's Holiday Hope Project for the last several years and have been impressed with all that has been done to make the holiday special for so many Bowie families," said Bowie Youth & Family Services Director Wendy Wilcox. "Without this assistance, many area parents would not be able to prepare a special meal or provide gifts for their children."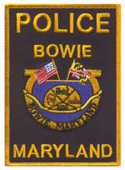 To ensure that the program reaches as many families as possible, the Baysox welcome help from their fans. Members of the community can nominate families that need assistance by visiting www.baysox.com and filling out the Louie's Holiday Hope Project form under the Community tab on the website. The team will not be able to help everyone that is nominated, but will consider as many options as possible. A Baysox staff member may contact the submitter for additional details or clarification, but all submissions remain confidential. Nominations must be received by Friday, Dec. 5, at 5 p.m.
Prince George's Stadium will also serve as a collection point for warm clothes and sock donations in conjunction with Louie's Holiday Hope Project. The team invites fans to bring gently used winter coats, new socks and other warm clothing to the Baysox front office during regular business hours (Monday-Friday, 9 a.m. to 5 p.m. through Monday, November 24) to donate to local families in need.
This article originally appeared on the official website of the Bowie Baysox. Click here to view the original story.