Here is a link to the original story on the team's website.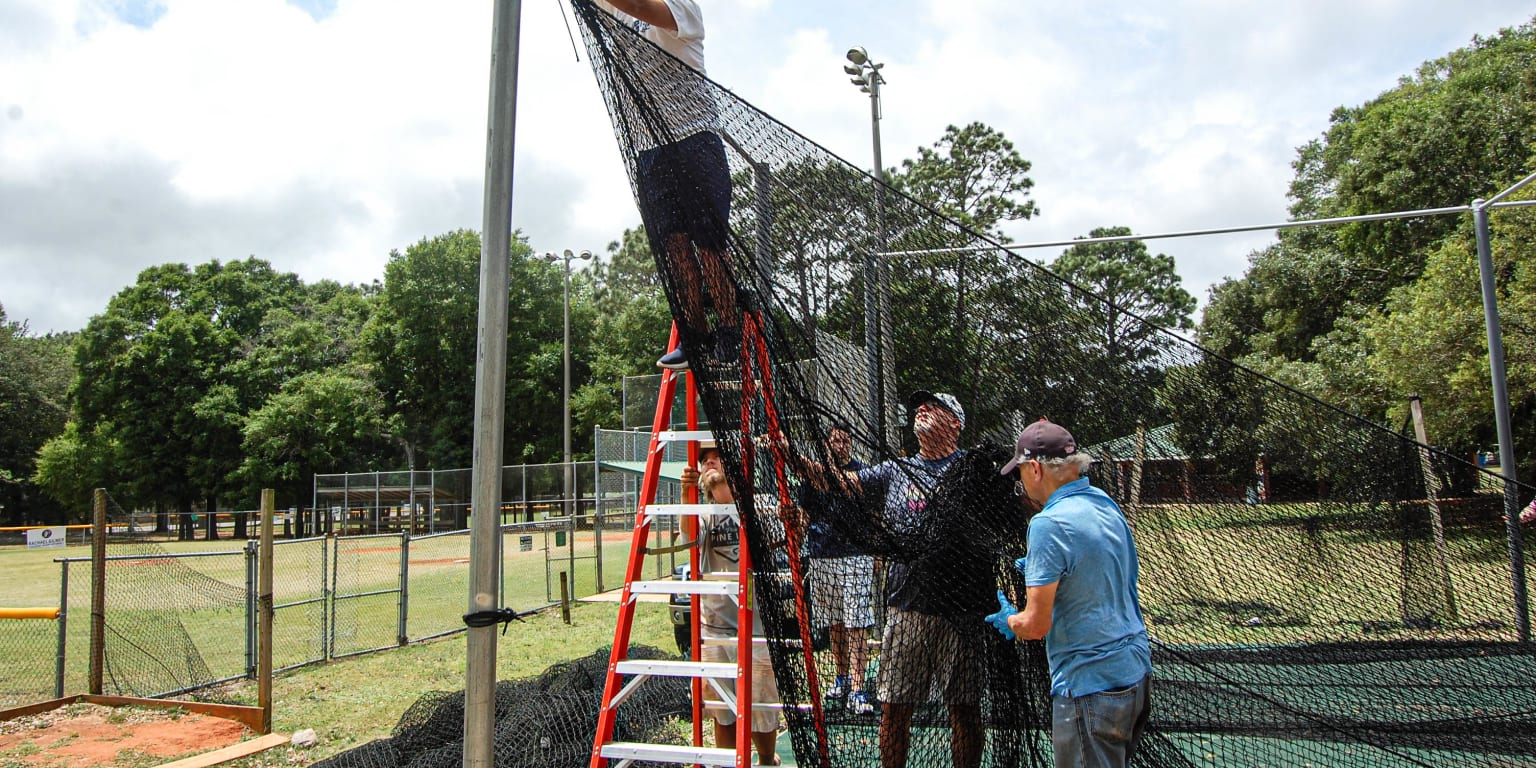 In their season without baseball, the Blue Wahoos were still able to spend the summer bringing the community into the ballpark.
Through varied events, the Wahoos worked to provide an outlet for families in the community to enjoy a safe, affordable night out while most other entertainment options were limited due to the ongoing coronavirus pandemic. All-in-all, the team held over 130 community events during the months they would have been playing baseball in a regular year.
With school back in session, the team transitioning into their would-be off-season, and many of the restrictions lifted across the community, the Blue Wahoos are again pivoting to help the community in new ways.
Beginning this week, the Blue Wahoos have made their staff available to help local non-profit organizations across Pensacola.
"It's a good opportunity for us to meet our mission to make a difference in our community by reaching out area non-profit organizations," said Anna Striano, the Blue Wahoos merchandise manager and community relations coordinator, who is directing efforts for staff help to area organizations.
"Everybody has been so appreciative of what we have been doing here at the stadium with our events and we're so thankful for the support of our community. This is an opportunity for us to reach out and take it a step further and give people the help they are needing now."
Area non-profits who would like to request volunteer help from the Blue Wahoos can do so by clicking this link. Through the link, registered 501c(3) non-profit organizations can supply the dates help is needed, a description of the project volunteers will help complete, and the number of helpers needed.
"Our mission as an organization is to help improve the quality of life in our community, and this is a great direct opportunity to do that," team president Jonathan Griffith said. "A Minor League Baseball team has people on its staff with such varied skills, from groundskeeping to sales to website building to graphic design to event planning. We're confident we can help find a staff member with the right skills to help local organizations no matter the project."
The volunteer effort meets a quest by team owners Quint and Rishy Studer when they announced their decision in April to maintain full employment for the front office staff. The Blue Wahoos are among just a small handful of professional sports franchises at any level that did not reduce their staff during the ongoing pandemic.
"Quint and Rishy kept all of us on, and in return, the plan has been for us to help if we can with non-profit agencies," said Striano. "If we have available hours, we can offer our staff to do whatever a non-profit organization might need. Whatever we can do to ease some of the burden that the COVID situation has created for them. We know that a lot of non-profits have probably been hit really hard. Lay offs have affected numerous local non-profits and the pandemic has made it difficult to find needed volunteers."
Thanks to the commitment by the Studers, all front office employees, trainees, and interns kept their jobs for the season.
"It has been incredible to watch (the Studers) lay out and live out the mission they set for the organization," Striano said. "In Minor League Baseball, and this being a smaller business industry, you get to know a lot of people working with other teams. Watching many of my friends in this industry be furloughed or lose their job entirely was heartbreaking and made me incredibly grateful for the opportunities we have here. It's special to be with the Blue Wahoos."