BBA will run three teams this summer based at FirstEnergy Park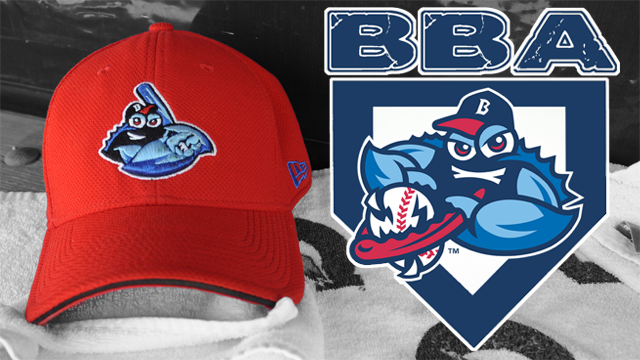 LAKEWOOD, NJ – BlueClaws Baseball Academy will hold an open tryout on May 4th at FirstEnergy Park with registration starting at 9 am and the tryouts starting at 10 am.
Coming off an extremely successful Fall and Winter season with their two 17-under teams, the BBA Claws will be adding a freshman team (for players that are currently high school freshman). Last year's roster included players from 11 high schools and three counties. In all, the organization will have three teams consisting of 40 players at both the 17u and 16u levels.
Anyone that is currently in 9th, 10th or 11th grade and interested in trying out must contact Joe Agnello at 732-901-7000 ext 209 or email jagnello@blueclaws.com to register. There is a $20 tryout fee though any player that makes a team will have the money credited towards their registration.
The BBA Claws will begin practicing in June in order to be ready for the start of the Summer season. The team will participate in Perfect Game Super 25 Mid-Atlantic Regional qualifier, Diamond Nation 18u World Series, and BlueChip Prospects Showcase at Maple Zone Sports Institute, their own BBA College Showcase, weekly practices, and take part in a pre-game ceremony before a Lakewood BlueClaws game.
The schedule will also consist of games played against local teams at FirstEnergy Park and other local fields. The roster will be made up of Shore-area players and compete at both the 16u and 17u age level. The team will again be run by Joe Agnello, the director of the BlueClaws Baseball Academy, whose resume consists of nine years of coaching at the collegiate level, and for Major League Baseball player development in Southeast China.
BBA has also teamed up with Turn 2 Sports Consulting of Tinton Falls to help players and parents with the recruiting process. This exclusive partnership will educate, coach, and train families on how the recruiting details, NCAA academic and eligibility requirements, effective marketing strategies, and basic phone and interview preparation.
BlueClaws Baseball Academy is a year-long instruction-based program for youth players at the Jersey Shore. They run clinics througout the year and in 2013, ran two 17-under travel teams based out of FirstEnergy Park. It is believed to be the first time that a Minor League Baseball team sponsored and hosted youth travel teams from their own facility.
With any questions about BlueClaws Baseball Academy, contact Joe Agnello at 732-901-7000 ext 209.
– BlueClaws Baseball Academy –
This article originally appeared on the official website of the Lakewood BlueClaws. Click here to view the original story.