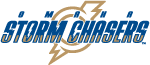 Planned Events for "Chasers Community Week"
Monday, May 4 – Storm Chasers staff members and Storm Chasers players volunteered from 9 a.m. – 12 p.m. as part of "Rebuilding Together." The participants helped Helen, an 87-year-old resident, with painting in various rooms and yard clean-up. Storm Chasers players Matt Fields and Buddy Baumann took part in the volunteering from 11 a.m. – 12 p.m.
Tuesday, May 5 – Storm Chasers players, as well as select Storm Chasers staff, will visit kids at the Children's Hospital from 10 a.m. – 12 p.m.
Wednesday, May 6 – The Storm Chasers had "Phil the Pig" at the Children's Museum in April for the Autism Action Partnership, and a check of donations will be presented at the game. Tickets will be donated to families involved with the Omaha Children's Museum Autism Night.
Thursday, May 7 – Players and Storm Chasers staff will serve lunch at the Open Door Mission from 11 a.m. – 1 p.m.
Friday, May 8 – The Storm Chasers will donate 50 tickets to have four Boys Town Houses come to the Friday night game, with a first pitch for each house. Storm Chasers players will greet and take photos before the game.
Saturday, May 9 – Partnering with Western Bowl and Muscular Dystrophy Association, a majority of the Storm Chasers roster is scheduled to bowl and interact with MDA families in an exclusive event from 12 p.m. – 2 p.m.
This article originally appeared on the official website of the Omaha Storm Chasers. Click here to view the original story.