Here is a link to the original story on the team's website.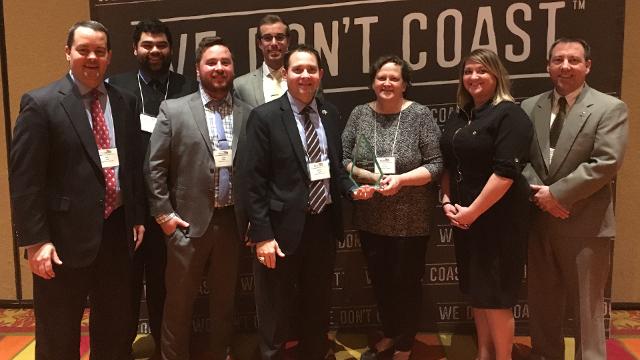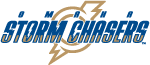 The Omaha Storm Chasers are the recipient of the Sarpy County Economic Development Corporation's (SCEDC) 2018 Business Progress Award. The organization accepted the award at the corporation's annual meeting at the Embassy Suites La Vista on Thursday evening.
"We are proud to accept this award and thank the Sarpy County Economic Development Corporation for this honor," said Storm Chasers President and General Manager Martie Cordaro. "We are proud to call Sarpy County our home."
The Storm Chasers organization has played home games at Werner Park in Sarpy County since April 2011. In that time span over three million fans have enjoyed Storm Chasers games and special events at Werner Park. The franchise has also had an economic impact of more than $17 million annually.
Since beginning play in Sarpy County in 2011, on the field the Storm Chasers organization has hosted the First National Bank 2015 Triple-A All-Star Game and won three Pacific Coast League titles, including Back-to-Back Triple-A National Championships. Off the field, the franchise has garnered numerous industry honors, including two nominations for Minor League Baseball's John H. Henry Moss Community Service Award, as well as Ballpark Digest's 2016 Charity Award.
The Omaha Storm Chasers are the Triple-A Affiliate of the Kansas City Royals. The Storm Chasers play at Werner Park in Papillion, Sarpy County, Nebraska. For more information please visit omahastormchasers.com and follow us on Twitter @omastormchasers and at facebook.com/omahastormchasers.
Following the 2018 Royals Exhibition Game presented by SAC Federal Credit Union on March 26, Omaha begins their 50th Season in Franchise History with Opening Night 2018 on Thursday, April 5 against the Colorado Springs Sky Sox at 6:35 p.m.
This story was not subject to the approval of the National Association of Professional Baseball Leagues or its clubs.