Joint effort to include Lowe's and Habitat for Humanity

WINSTON-SALEM, N.C. (MAY 7, 2013) – The Winston-Salem Dash will partner with Lowe's Home Improvement and Habitat for Humanity of Forsyth County to assist in the annual Community Build on Saturday, May 18, from 7:45 a.m. to 2 p.m.
Dash players, staff members and front office team members will join volunteers from both Lowe's and Habitat for Humanity in the construction of five houses at two separate locations in the Winston-Salem area.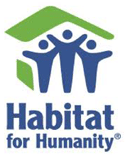 The build project is truly a community effort, so Dash fans are encouraged to help, too. To register as a volunteer, call Habitat for Humanity of Forsyth County at (336) 765-8854. Everyone's efforts will be honored during the Dash's game on Saturday, July 27, at 7 p.m. A special video will be shown at BB&T Ballpark in dedication to this year's Community Build.
The first location at 1825 Willow Oak Way features three houses, one of which is very near completion. The other two homes are at 922 and 924 Roosevelt Street. One of these houses, donated to Habitat for Humanity of Forsyth County, is undergoing a complete reconstruction, while another home will be built on the property. This donated lot was big enough to divide in half to accommodate a second house.
All five houses are at various stages of their construction, so volunteers will be assigned to a number of different tasks. Volunteers will assist with flooring, installing trusses, installing shingles into the roof and landscaping, among other things.
The Dash are continuing their drive toward one million fans at BB&T Ballpark, and this milestone will be reached sometime in May. For tickets, call the Dash at (336) 714-2287 or visit wsdash.com.
This article originally appeared on the official website of the Winston-Salem Dash. Click here to view the original story.