Here is a link to the original story on the team's website.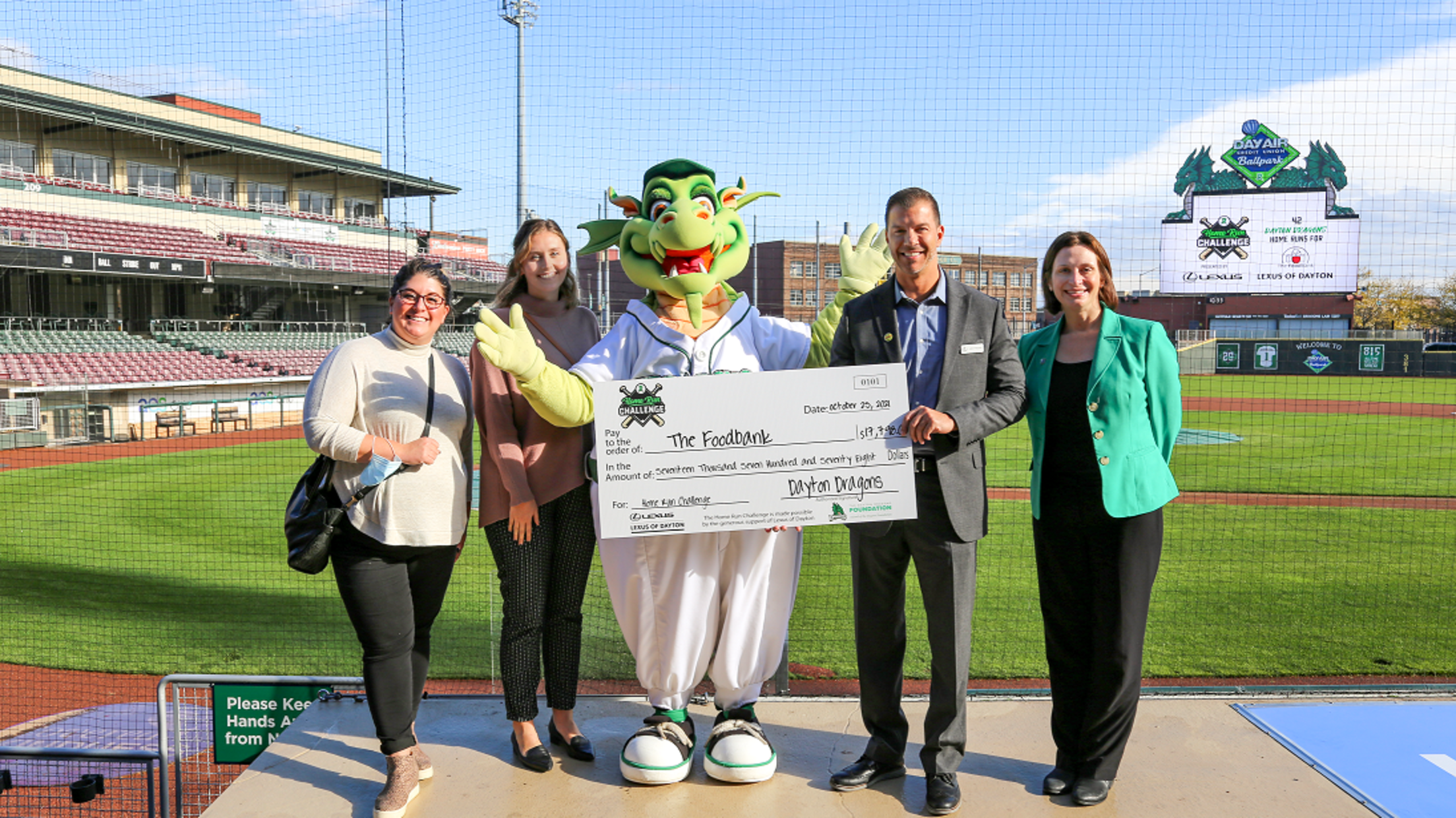 As the Dayton Dragons entered the 2021 season, the organization developed a goal of doing more than saying "thank you" to the community. The Dragons organization felt that it was important to express its appreciation with action.
Fans throughout the region had provided an overwhelming outpouring of love and support towards the Dragons organization during the challenging summer of 2020. In response, the Dragons organization made a pledge to give back to the community in new and creative ways in 2021. That pledge led to the development of a new program called the "Home Run Challenge."
The concept was simple: For every home run hit by the Dayton Dragons at Day Air Ballpark during the 2021 season, the Dragons and Lexus of Dayton would donate $200 to a worthy local charity.
As the Home Run Challenge got underway and Dragons fans learned about the program, they began contributing as well. By the end of the Dragons season, the Home Run Challenge had raised $17,798 for the Dayton Foodbank.
On October 25, the Dayton Dragons and Lexus of Dayton General Manager Aaron Forland presented The Foodbank with a check for $17,798. The Foodbank's Chief Development Officer, Lee Truesdale, graciously accepted the donation.
ABOUT THE DAYTON FOODBANK:
The Foodbank's mission is to relieve hunger in the community through a network of partner agencies by acquiring and distributing food. They are able to serve as the charitable hunger relief network in Montgomery, Greene, and Preble counties. Just one dollar donated provides those in need with 5 meals.
ABOUT THE HOME RUN CHALLENGE, PRESENTED BY LEXUS OF DAYTON: