Here is a link to the original story on the team's website.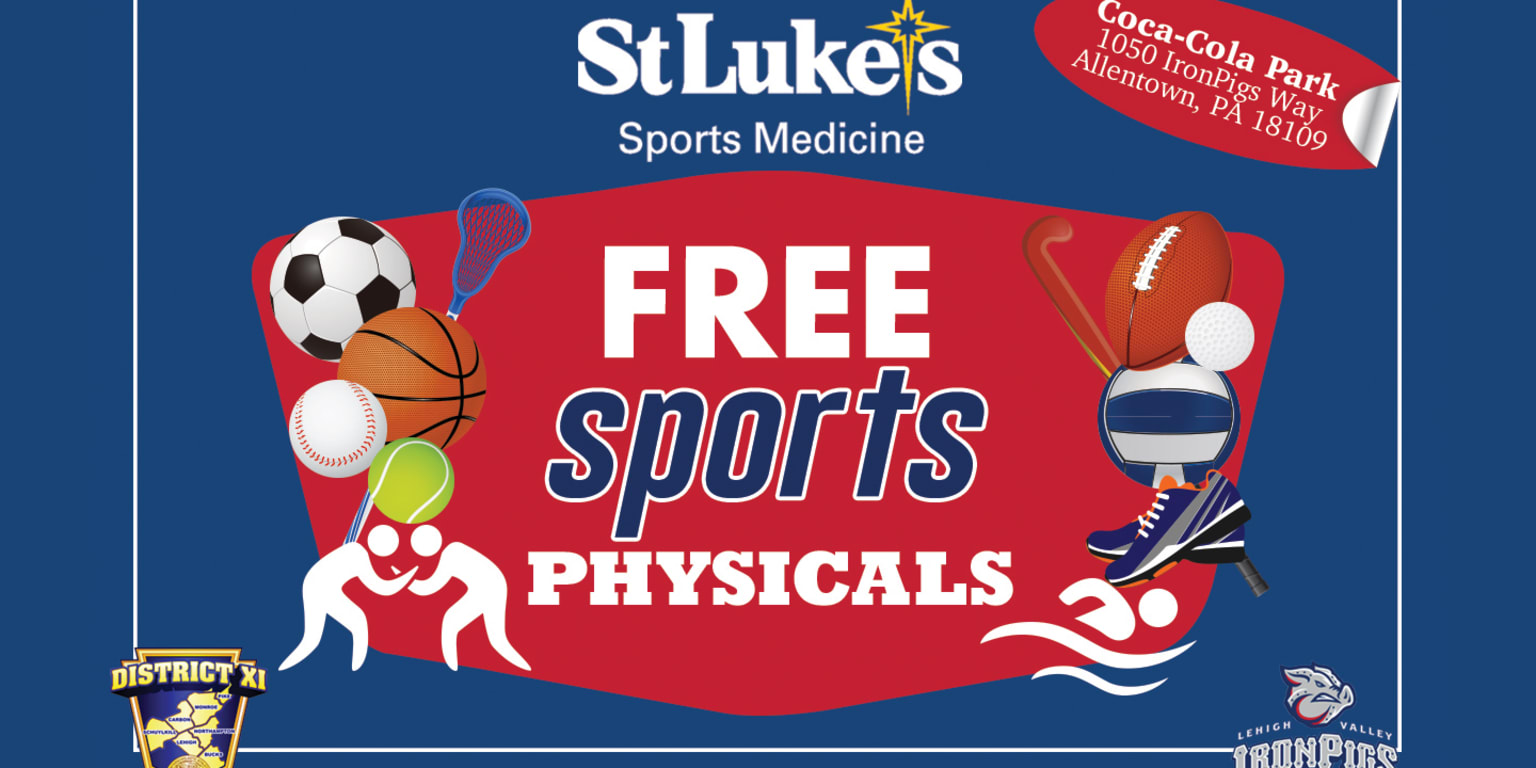 St. Luke's Sports Medicine and District XI will be hosting Free Sport Physicals at Coca-Cola Park on Wednesday, June 24, Thursday, June 25 and Saturday, July 11.
CLICK HERE TO SIGN UP FOR A FREE SPORTS PHYSICAL
The physicals will take place from 2-8 p.m. Wednesday, June 24 and Thursday, June 25. The hours for Saturday, July 11 will be from 9 a.m.-3 p.m. Student athletes must have their completed PIAA form with them in order to receive the physical. A parent may stay with their student but must adhere to all guidelines and wear a mask while in attendance.
Those interested in receiving a free physical can register here. Student athletes should enter through the East Gate at Coca-Cola Park. The physicals will be performed under the roof of the concourse. The event will take place rain or shine.
For additional questions, student athletes can call St. Luke's at 484-526-7609.
The 2020 IronPigs season is the team's 13th at Coca-Cola Park. Follow the IronPigs on Twitter and like them on Facebook.
The 2020 IronPigs season is presented by Capital BlueCross.