Camp is open to anyone ages 8 and up with special needs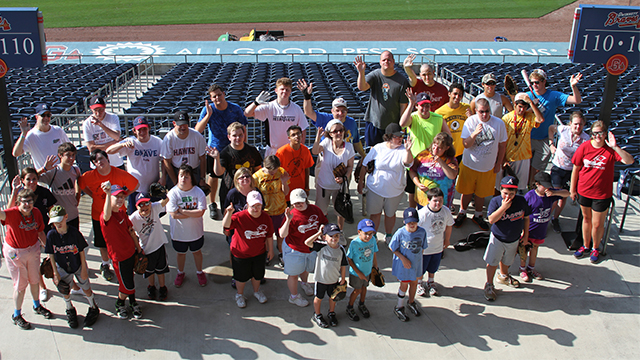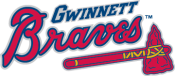 The Gwinnett Braves will host their 2014 Baseball Buddies Camp at Coolray Field on Saturday, August 30 from 9 AM to 12 PM. The camp is open to anyone ages eight and up with special needs.
For $20, each Baseball Buddies camp participant will receive hands-on instruction from Gwinnett Braves players and coaches. Each participant also receives a Camp T-shirt and lunch, as well as an opportunity to get autographs and take pictures with the G-Braves.
Each sign-up also includes one (1) Baseline Box ticket for the August 30 game against the Charlotte Knights at 7:05 PM. Camp participants will get to take the field for a special pre-game parade that night.
Spots for the 2014 Baseball Buddies Camp are limited and expected to fill up quickly. To register, download the form from GwinnettBraves.com and turn it in to the Community Relations Department at P.O. Box 490310, Buford, GA 30043. The form can also be faxed to 678-277-0338.
For more information, contact Gwinnett Braves' Community Relations Trainee Alison Atkins by phone at 678-277-0313 or by email at alison.atkins@braves.com.
This article originally appeared on the official website of the Gwinnett Braves. Click here to view the original story.