5K Race, Benefit Night at Coolray Field set for Saturday, June 22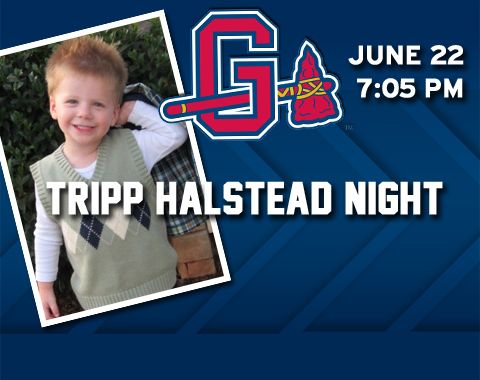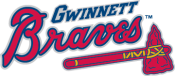 LAWRENCEVILLE, GA – The Gwinnett Braves have announced plans to raise funds for Tripp Halstead, a two-year old Barrow County, Georgia boy who suffered a brain injury when he was struck by a tree limb during Hurricane Sandy last October. The G-Braves will host a 5K Race, dubbed "Tripp's Trot," as well as "Tripp Halstead Night" at Coolray Field on Saturday, June 22.
"Tripp's Trot" will take place in the Coolray Field parking lot at 8:00 AM on June 22. Those interested in registering may do so by visiting trippstrot.com. The cost is $25 if registering before May 22, $28 if registering before June 1, $30 if registering before June 20 and $35 on the day of the event. A Fun Run will also be held that day, costing just $20 to participate.
A race day raffle for G-Braves' autographed items and a special Pre-Game Parade on the field for all race participants are also planned for June 22. That night, the Gwinnett Braves will host the Syracuse Chiefs for a 7:05 PM game. Prior to the game, country singer/songwriter Jordan Covington will play a special acoustic set.
The club will continue to raise funds before and during the game during "Tripp Halstead Night." A donation of a portion of the funds raised from the Coolray Field Amusements, plus proceeds from the Post-Game Tennis Toss will all go toward Tripp and his family.
To purchase tickets for the "Tripp Halstead Night" fundraiser, visit gwinnettbraves.com/tripp and enter the special promo code TEAMBOOM. For more information on "Tripp's Trot" and "Tripp Halstead Night," contact the Gwinnett Braves at 678-277-0340.
The G-Braves' next home game at Coolray Field is Saturday, May 18 vs. Louisville, first pitch scheduled for 7:05 PM. Tickets for all Gwinnett Braves home games are on sale now at the Coolray Field Box Office. Call (678) 277-0340 or visit gwinnettbraves.com for more information.
This article originally appeared on the official website of the Gwinnett Braves. Click here to view the original story.