"Heart Month" themed grant will benefit Archer PTSA's Heart Screens for Teens program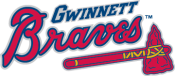 The Gwinnett Braves have awarded their $1,000 grant for the month of February to the Archer High School PTSA of Lawrenceville, GA.  The "Heart Month" themed grant, aimed at assisting organizations that bring awareness or raise funds for heart related diseases, will help fund Archer PTSA's "Heart Screens for Teens" program.
Archer High School PTSA launched the "Heart Screens for Teens" program in 2012 in order to detect potentially fatal heart defects that cannot be identified during routine physicals.  The screening, an ultrasound of the heart that takes about 15 minutes, helps identify Hypertrophic Cardiomyopathy (HCM) or an enlarged heart, which is the leading cause of sudden cardiac death in teens.  HCM is thought to affect one in 500 persons of all ages, but usually manifests itself before the age of 20.  It is 100% detectable, and teen deaths are preventable.
After screening 60 teens in March of last year, Archer PTSA plans to screen 70 teens in 2013.  The process has been updated to include an electrocardiogram (EKG) and sports physical, which will raise the price per screening from $65 to $150.  The grant money awarded by the Gwinnett Braves will be used to reduce the cost of the screening for each teen.  It is Archer PTSA's hope that a reduced cost will make parents more inclined to sign their teens up for the screening.
"The overall purpose of PTA is to make every child's potential a reality by engaging and empowering families and communities to advocate for all children," said Lee Merritt, Co-President of Archer High School PTSA.  "Local PTA units, like Archer High School PTSA, support this mission at the local level with programs that promote the health, safety, and welfare of students and families in our community.  Because of the generous grant from the Gwinnett Braves, Archer PTSA can make Heart Screens for Teens more affordable, and there is no doubt, children's lives will be saved."
The original story appeared on the Gwinnett Braves' website, and can be viewed by clicking here.