Here is a link to the original story on the team's website.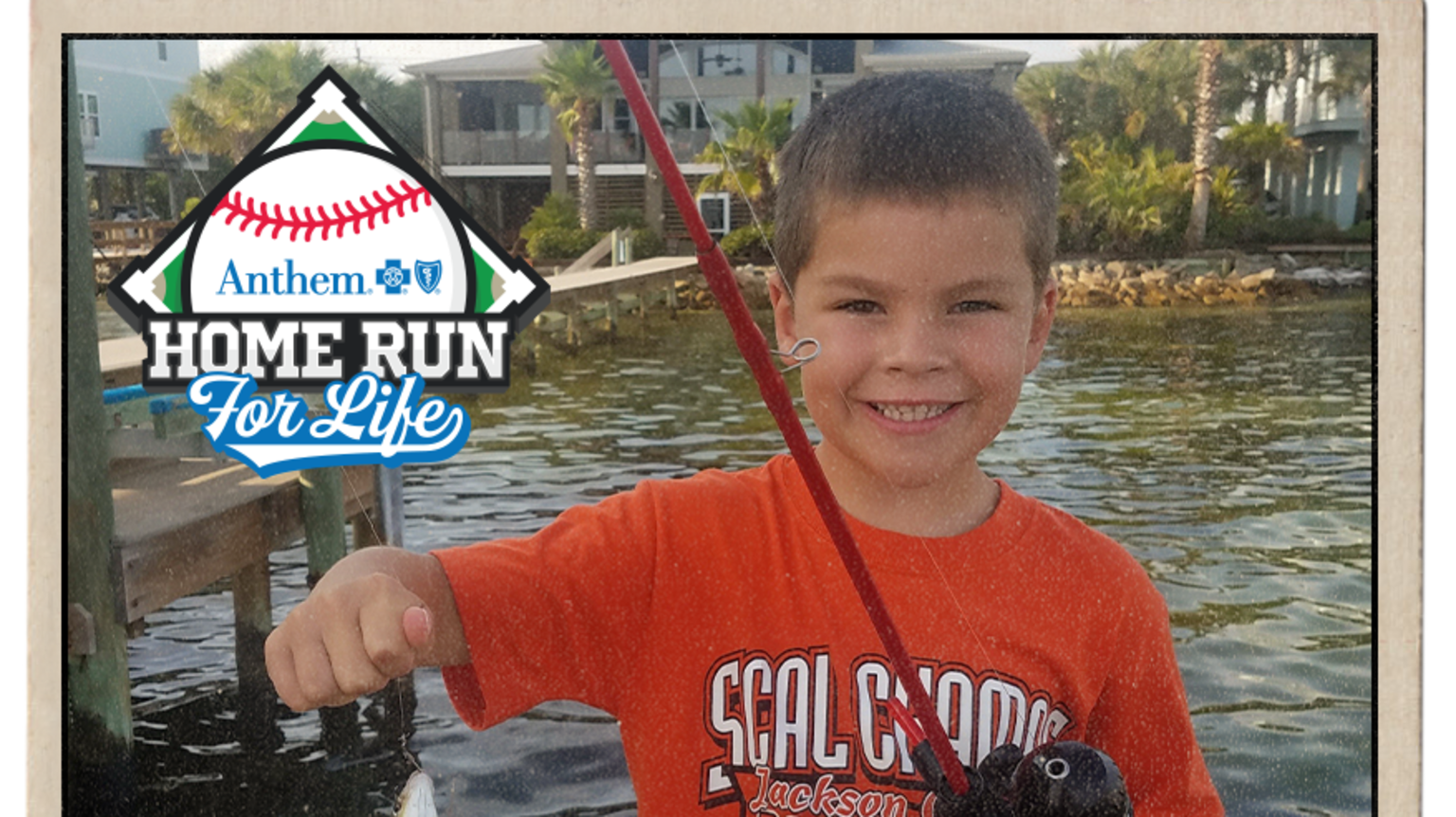 Dayton, Ohio—Anthem Blue Cross and Blue Shield of Ohio and the Dayton Dragons will host 8-year-old Grant Woolley during the iconic Anthem Home Run for Life program on Wednesday, August 31, when the Dayton Dragons take on the Cedar Rapids Kernels at Day Air Ballpark in the heart of the Water Street District.
The Anthem Home Run for Life program provides children in the Dayton region who are battling serious medical conditions with a once-in-a-lifetime experience. Each honoree gets to take a lap around the bases at Day Air Ballpark during a Dragons home game while the crowd cheers them on.
Grant's Story
Grant Woolley was just two years old when he was experiencing nausea, constant urination, and severe thirst. While many would think this is just a baby phase, Grant's parents, Ryan and Katie, knew that their gut was telling them otherwise. They had taken their child to a family doctor who ran several tests. His blood sugar came back at 400 milligrams while the normal person rests around 80-90. The sure signs of type 1 diabetes.
Ryan and Katie were instructed to take Grant to the hospital but didn't understand how serious this case was just yet. As they arrived, doctors were waiting to take Grant into an intensive care unit (ICU) where he stayed for 36 hours. He was continually monitored in the hospital for a total of four days, and during that time, they treated Grant with insulin and continued to track his blood sugar.
When they transitioned back home, the Woolley's had a lot to adjust to – counting carbs, weighing food, and administering shots. Grant left with an Omnipod and a Dexcom device to monitor his levels and deliver insulin as needed. Every 30 days, he moves the pods to another location on his body.
As he was turning six years old, he hit another bump in the road. He couldn't move his neck, wrists, and was limping. He was diagnosed with rheumatoid arthritis which, as an autoimmune and inflammatory disease, is going to be a lifelong journey for Grant. Luckily infusions and medication can ease the swelling and stiffness.
While Grant will continue to battle type 1 diabetes and rheumatoid arthritis, he and his support system have narrowed down his needs to a science. The counting carbs and finger pricks are all small sacrifice for this eight-year-old to be comfortable whether he is going to school or playing outside with his best friend, Bennett.
Anthem Blue Cross and Blue Shield and the Dayton Dragons applaud all those who have been instrumental in Grant's life, including his mom, dad, sister, and his entire medical team.
To learn more about Anthem Home Run for Life, please visit www.daytondragons.com/hrfl.