"I Have a Dream" themed grant goes to Lekotek, "Hearth Month" themed grant awarded to Camp Twin Lakes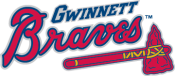 LAWRENCEVILLE, GA – The Gwinnett Braves have announced the recipients of their $1,000 grants for the months of January and February. Lekotek of Georgia has been awarded January's "I Have a Dream" themed grant, aimed at assisting an organization that grants wishes, dreams and opportunities for the youth, elderly, injured or sick. Camp Twin Lakes will receive February's "Heart Month" themed grant, intended to benefit an organization that promotes awareness for heart-related diseases and illnesses.
Lekotek of Georgia, founded in 1983, has made a difference for more than 5,500 families from metro Atlanta, rural Georgia and beyond. Lekotek's goal is to facilitate the inclusion of children with disabilities into their families, schools and communities by providing accessible play, adapted toys, technology, information and resources.
Last year, 626 children with autism, cerebral palsy, Down syndrome, hearing and/or vision loss, spina bifida, mitochondrial disorders and genetic conditions benefited from the Lekotek's vision of providing a world where children with disabilities were included and empowered through play.
The grant awarded by the Gwinnett Braves will fund the purchase of adapted toys, iPads and other electronic items to help children with disabilities reach their potential.
"This grant will make it possible for Lekotek to expand services at both our satellites in Duluth and Gainesville," said Lekotek Director Helene Prokesch. "We appreciate the generous support of the Gwinnett Braves. We thank the Gwinnett Braves for promoting our mission of inclusion, where everyone is a player."
While the Gwinnett Braves and Lekotek have formed a new partnership through the January grant, the team's support of Camp Twin Lakes is continued with the February grant. The G-Braves and their parent club, the Atlanta Braves, have had a strong relationship with the camp for years.
For over 20 years, Camp Twin Lakes has provided life-changing camp experiences to thousands of Georgia's children with serious illnesses, disabilities and other life challenges. CTL collaborates with nearly 60 nonprofit organizations, each serving a different population, to create customized programs for campers. Annually, more than 9,000 campers are served through year-round, medically-supported camp programming. CTL currently partners with three organizations that serve kids and teens who have heart defects, heart disorders or have received a heart transplant.
Every camp program incorporates activities that promote healthy habits such as biking, swimming, zip-line courses, rock climbing, and nutrition-based programming such as trying fresh vegetables picked from CTL's Sustainable Teaching Farm. Biking along the paved trails throughout camp remains a Camp Twin Lakes favorite.
With the grant awarded by the Gwinnett Braves, Camp Twin Lakes will purchase new BMX bikes for campers to use on the trails.
"Our hope is to keep our campers excited about biking because it's a fantastic exercise activity that is readily available to most on a year-round basis and not just during their time at camp," said Eric Robbins, Executive Director of Camp Twin Lakes. "At our campsites, we have trails where campers can learn how to ride for the first time or can advance their biking skills. The addition of new BMX bikes will allow more campers to enjoy riding around camp. We are so grateful to the Gwinnett Braves for awarding us this grant to help us expand our biking program."
About Lekotek: Lekotek of Georgia is a unique nonprofit, helping all children learn through play. Imagine you're a child who wants to turn on a battery-operated toy or email a friend and you can't because your hands are fisted. Or imagine you are a child who can't speak but has lots to say. With adapted toys, computers and iPads, Lekotek makes it possible for every child to experience success, communicate and learn along the way. The word "Lekotek" comes from the Swedish work "lek," meaning play, and the Greek suffix "tek" meaning library. Loosely translated, Lekotek means play library, but to the hundreds of families they help, it is much more. Lekotek is a safe haven from medical appointments and therapies. It's a place where parents find resources and support while children have fun and learn. For more information about the program and how you can contribute, please contact Helene Prokesch at helene@lekotekga.org.
About Camp Twin Lakes:  Camp Twin Lakes is a nonprofit organization that provides year-round recreational, therapeutic and education camp programs for children and young adults facing serious illnesses, disabilities, and other life challenges. With its network of Camp Partners, Camp Twin Lakes provides life-changing experiences at its medically-supportive, state-of-the-art accessible camps located in Rutledge, GA; Winder, GA; Warm Springs, GA; children's hospitals; and other locations throughout the state. For more information about Camp Twin Lakes and how you can contribute, please email contact@camptwinlakes.org.
For more information on the Gwinnett Braves Grant Program, including details on how your organization can apply, call Community Relations Manager Shay Marlowe at 678-277-0346 or email shay.marlowe@braves.com.
 # # #
 COUNTDOWN TO THE 2014 HOME OPENER (Friday, April 11, 7:05 PM vs. Durham): 29 Days
The Gwinnett Braves are the Triple-A affiliate of the Atlanta Braves. Follow the G-Braves at gwinnettbraves.com, facebook.com/GwinnettBraves1 and twitter.com/GwinnettBraves. Tickets for all 2014 home games are on sale now by calling the Coolray Field Ticket Office at 678-277-0340 or visiting gwinnettbraves.com.
This article originally appeared on the official website of the Gwinnett Braves. Click here to view the original story.