Team to continue helping local organizations raise awareness, funds for third straight season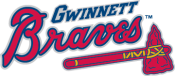 LAWRENCEVILLE, GA – The Gwinnett Braves have announced plans to continue their Non-Profit Partnership Series for a third straight season in 2014. Introduced in 2012, the series is an all-inclusive program that allows multiple organizations who volunteer for a common cause to rally together on themed nights that correspond with the Gwinnett Braves Grant Program. The goal is to help local organizations raise awareness and funds for their causes all season long.
The Non-Profit Partnership Series will continue to follow the monthly themes of the Gwinnett Braves Grant Program, giving special recognition to grant recipients from 2013 and 2014. Each grant theme will be assigned a different game date during the 2014 season. Respective grant recipients will be given free promotion and acknowledgement on their date as well as a concourse table, pregame video PSA, on-field check presentation and tennis toss profit (when applicable).
All grant applicants will be given free tickets for the event and will have the opportunity to purchase additional tickets as a fundraiser. Applicants who were not selected to receive a grant will be given a concourse table if they purchase 30 or more additional tickets. The group who purchases the most tickets will have an opportunity to spread their message via a live radio interview.
The series is not just limited to grant applicants. All non-profit groups whose causes fit the event theme are invited to participate.
Gwinnett Braves 2014 Non-Profit Partnership Series

 (all dates, times and promotions subject to change)

Date
Theme / Month
Cause / Description
Sunday, May 42:05 PM
All About Kids (September)
Organizations that benefit children. Part of "Star Wars Day" at Coolray Field.
Thursday, May 810:35 AM
I Have a Dream (January)
Organizations that grant wishes, dreams and opportunities for the youth, elderly, injured or sick. Part of "Belk Education Day" at Coolray Field.
Friday, May 237:05 PM
Salute to the Arts (March)
Organizations that support art programs or education. Part of "Educator Appreciation Day" at Coolray Field.
Sunday, May 252:05 PM
Four-Legged Friends (October)
Organizations that benefit animals. Part of "Bark in the Park" at Coolray Field.
Sunday, June 82:05 PM
Summer of Safety (June)
Organizations that fund or run safety programs for children. Part of "Public Safety Day" at Coolray Field.
Friday, June 277:05 PM
Red, White and Blue (July)
Organizations that support the military or military families. Part of "Military Appreciation Night" at Coolray Field.
Sunday, June 292:05 PM
Heart Month (February)
Organizations that bring awareness and/or raise funds for heart related diseases and illnesses or that promotes a healthy diet and fitness programs for children.
Saturday, July 197:05 PM
Thanksgiving (November)
Organizations that work to end hunger and/or homelessness, that support children and families that are homeless or that run and maintain a food bank.
Sunday, July 202:05 PM
Season of Giving (December)
Organizations that benefit youth, education or sports programming. Part of "Christmas in July" at Coolray Field.
Saturday, August 27:05 PM
Back to School (August)
Organizations that support education or afterschool/mentoring programs. Part of "Back to School Night" at Coolray Field.
Sunday, August 102:05 PM
Take Me Out to a Ball Game (April)
Organizations that promote youth athletics or activities. Part of "Chopper's Birthday Celebration" at Coolray Field.
Saturday, August 307:05 PM
Cancer Awareness (May)
Organizations that bring awareness to cancer prevention/detection or that raise funds for cancer research. Part of "G-Braves vs. Cancer Night" at Coolray Field.
For more information on the Non-Profit Partnership Series, including details on how your organization can participate, call Shay Marlowe with the Gwinnett Braves at 678-277-0346 or email shay.marlowe@braves.com.
This article originally appeared on the official website of the Gwinnett Braves. Click here to view the original story.