Coolray Field set to host 22 of the premiere high school baseball teams in the area from Feb. 22 to March 15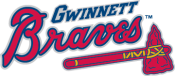 LAWRENCEVILLE, GA – The Gwinnett Braves will host the second annual High School Baseball Showcase at Coolray Field beginning on February 22. For four consecutive weekends from February 22 through March15, the home of the G-Braves will host 22 of the top high school baseball programs in the Atlanta metro area.
Last season, the Gwinnett Braves hosted a two-day event, and with the hard work of the front office staff and commitment of the high school baseball teams in the area, the G-Braves have expanded the showcase into a five-day, four-weekend event. The showcase will be jam-packed with talented squads, as 15 of the 22 participating teams earned postseason berths and accumulated winning marks in 2013.
"We are happy to continue this tradition of high school baseball at Coolray Field," said Gwinnett Braves General Manager North Johnson. "The expansion of the game schedule shows the commitment of our staff in making these games available to all the schools in the Atlanta metro area. One of our goals at Coolray Field is to make these games accessible to all the schools in the area and we are very happy that schools from all across the area are taking part in this showcase."
The event will kick off with North Gwinnett High School and Providence Christian High School, as they play at 1:30 p.m. on Saturday, February 22. North Gwinnett features left-handed pitcher Tucker Baca, who is committed to Arizona State University and is ranked the No. 92 high school prospect according to Baseball America. Providence Christian is coming off a 15-win season and a playoff berth. The nightcap will feature Archer High School and Lanier High School at 4 p.m. Both schools are relatively new to the baseball fold, as their programs have been around for less than five years. Each school is quickly building into an elite power, including Lanier, who is coming off a school-best 18-win season in 2013.
On Saturday, March 1, Coolray Field will be loaded with baseball action, hosting four games from 11 a.m. to 6:30 p.m. Buford High School, who is coming off of a 21-12 season, will match up against Hebron High School at 11:30 a.m. Holy Innocents High School and Lambert High School, two teams that made it into the second round of the Georgia State playoffs in their respective regions last year, will face off at 1:30 p.m. South Forsyth High School and Dunwoody High School will meet at 4 p.m., and the day will conclude with a battle between Kennesaw Mountain High School and Northview High School at 6:30 p.m.
The showcase will continue the following weekend with three more games. On Friday, March 7 at 4 p.m., Peachtree Ridge High School will play North Forsyth High School. Last season, Peachtree Ridge finished second in the region with an 11-3 record, but fell in the second round of the 7-AAAAAA playoffs. North Forsyth won 12 games in 2013 and finished sixth in their division.
On Saturday, March 8, Mountain View High School and South Gwinnett High School will play each other for the second straight season at Coolray Field. Last year, the Comets won a tightly contested battle 7-6 over the Bears. Right after that game at 6:30 p.m., Norcross High School and Grayson High School will take the field. Both squads come into 2014 following stellar seasons, as each finished atop their respective conferences and qualified for the playoffs a year ago.
The showcase will conclude on Saturday, March 15 with another twin-bill starting at 11 a.m. The first contest will feature East Cobb Academy and the Home Plate Citadels, while the second game pits Johns Creek High School against Loganville High School at 1:30 p.m. Johns Creek went 18-7 last season, reaching the AAAAAA playoffs before losing to Norcross, while Loganville went 26-8 before falling in the quarterfinals of the AAAAA playoffs.
"This is a great opportunity for our players to play on the best playing surface in all of Triple-A baseball and to play in such a beautiful venue against a perennial high school power like Loganville," said Johns Creek Head Baseball Coach Billy Nicholson. "Our whole baseball community is looking forward to a great day of baseball!"
Tickets will be available at the Coolray Field Ticket Office on the day of the games only. Adult tickets are $10 and student tickets with ID are $5 for the day. For more information about the event or how to purchase tickets, contact the Coolray Field Ticket Office at 678-277-0340 or visit gwinnettbraves.com.
The Gwinnett Braves will begin their sixth season of play on Thursday, April 3 at Durham. The G-Braves' 2014 home opener at Coolray Field will take place on Friday, April 11 against the Durham Bulls. Season tickets for the 2014 campaign are on sale now by calling the Coolray Field Ticket Office at 678-277-0340. For more information on 2014 season ticket packages, visit gwinnettbraves.com/2014.
# # #
COUNTDOWN TO THE 2014 HOME OPENER (Friday, April 11, 7:05 PM vs. Durham): 52 Days
The Gwinnett Braves are the Triple-A affiliate of the Atlanta Braves. Follow the G-Braves at gwinnettbraves.com, facebook.com/GwinnettBraves1 and twitter.com/GwinnettBraves. For more information on 2014 Season Tickets, call the Coolray Field Ticket Office at 678-277-0340 or visit gwinnettbraves.com/2014.
This article originally appeared on the official website of the Gwinnett Braves. Click here to view the original story.