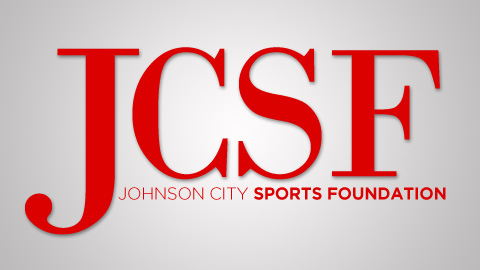 The Johnson City Sports Foundation has completed another successful season managing the 2010 Appalachian League Champion Johnson City Cardinals. The foundation will once again fulfill its goals by reinvesting excess revenues into the community by providing funding to local youth educational and athletic endeavors. The JCSF was able to distribute over $20,000 in grants to fourteen area non-profit organizations despite facing another year of economic challenges. "Once again we are privileged to have the opportunity to financially contribute to these organizations that serve the youth in our community" said Mark Fox, President of the Johnson City Sports Foundation. "After several years of consecutive giving the economy has proven that these funds will not always be guaranteed, but we are still happy to give back."
The Johnson City Sports Foundation has now contributed over $280,000 to the community since taking over operations of the Cardinals in 2004. "This success would not be possible without the support of our sponsors and Johnson City Cardinals fans," said Fox. Herman Rice, president of the Johnson City American Little League and 2010 grant recipient, is greatly appreciative of the support his league has received over the past several years. "The Johnson City Sport Foundation grants have meant a tremendous amount to our league over the years and have allowed us to make upgrades to our facilities and equipment that our budget would typically not allow" stated Rice. "These upgrades are very important to continue to provide a safe environment for the kids in our league. We are very thankful for our partnership with the foundation and for what they do for the entire community."
A ceremony recognizing each 2010 grant recipient will be held prior to the Cardinals home opener on June 21, 2011. You can help support the Johnson City Sports Foundation and the Johnson City Cardinals by advertising at Cardinal Park, purchasing Cardinals season tickets or by volunteering during the season. If interested please contact the Cardinals office at (423) 461-4866 or by e-mail: info@jccardinals.com.
2010 JCSF Grant Recipients
-David Crockett High School Cross Country -Girls Inc. -Girls on the Run -Good Samaritan Ministries -Johnson City American Little League -Johnson City National Little League -JCSF Internship Program -Johnson City Youth Baseball/Babe Ruth -Jonesborough Little League -Milligan College Baseball -Mountain View Elementary School -Science Hill High School Baseball -Science Hill High School Wrestling -Unicoi County High School Baseball.
This article originally appeared on the official website of the Johnson City Cardinals. Click here to view the original story.