Here is a link to the original story on the team's website.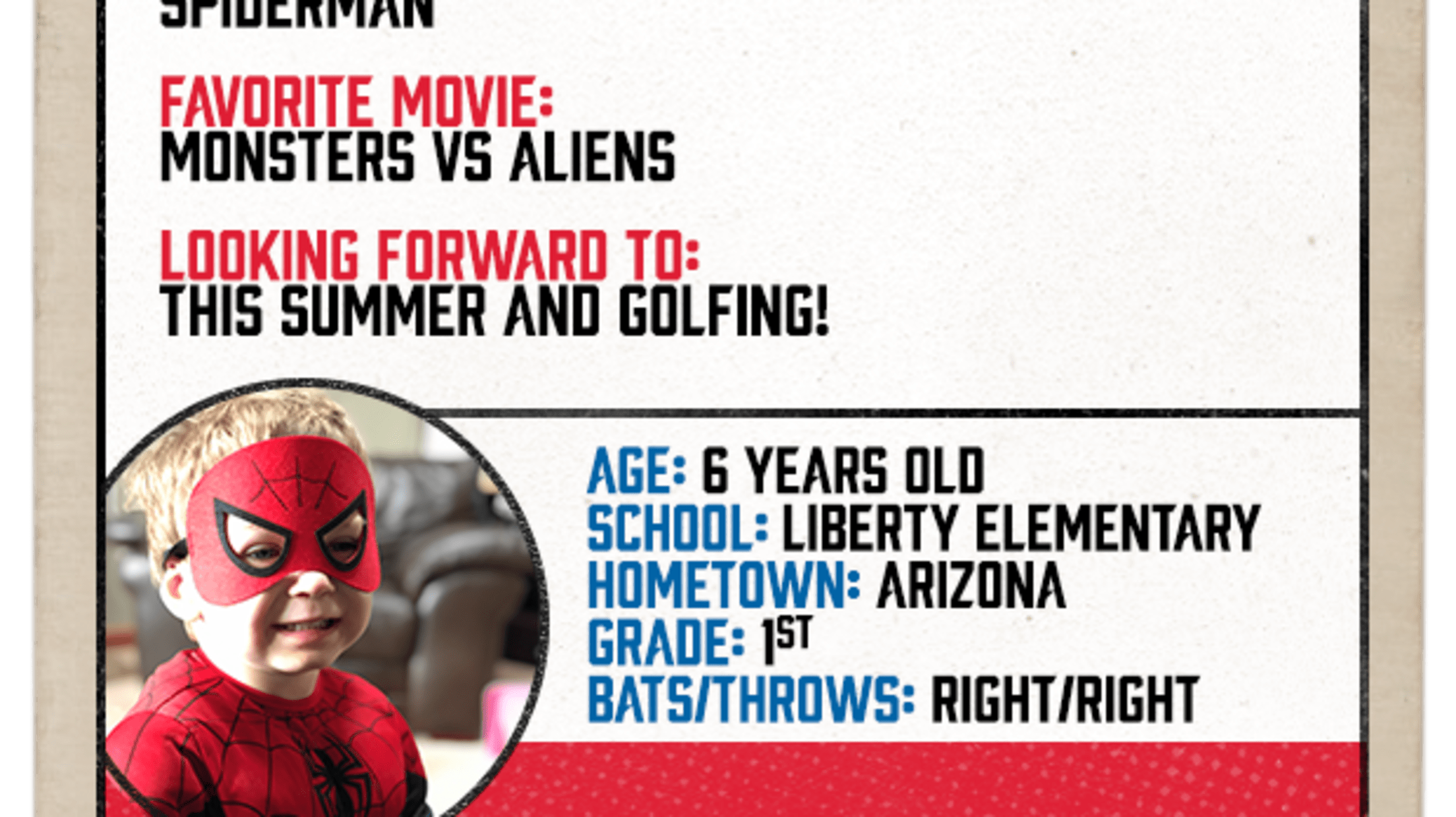 Dayton, Ohio—Anthem Blue Cross and Blue Shield of Ohio and the Dayton Dragons will host 6-year-old Joey Chiulli during the iconic Anthem Home Run for Life program on Wednesday, June 22, when the Dayton Dragons take on the Lake County Captains at Day Air Ballpark in the heart of the Water Street District.
The Anthem Home Run for Life program provides children in the Dayton region who are battling serious medical conditions with a once-in-a-lifetime experience. Each honoree gets to take a lap around the bases at Day Air Ballpark during a Dragons home game while the crowd cheers them on.
Joey's Story
In November of 2018, Joe Chiulli was experiencing extreme pain in his legs along with several respiratory infections. As he battled through the difficulties of breathing, the pain in his legs forced him to stop walking. His parents had exhausted all medical options to find a remedy to their son's pain, but little help was found.
For six months, Joe continued to suffer intense pain until a nurse noticed severe bloating in his abdomen. The medical staff sent Joey into testing, and a biopsy confirmed Joey had acute lymphocytic leukemia (ALL), a type of cancer found in the bone marrow of children. He underwent nine blood transfusions, a lumbar puncture, and a bone marrow transplant.
The 'induction' phase of the cancer treatment journey was extremely tough on Joe. The medications and steroids created negative reactions physically, mentally, and emotionally. This four-year-old faced extreme anxiety, anger, and depression. His reaction led doctors to believe he was chemo resistant – less than 10% of cancer patients fall into this category. As a result, his medical team included Joey in a new medical study where doctors targeted cancer genetically.
As April 2019 rolled around, Joey's thigh still hurt more than the rest of his body. A CT scan showed an abscess on this thigh; the infection was growing into his femur. Doctors immediately drained his bone three times to remove the disease. Finally, the road to recovery could begin, and Joey relearned how to walk.
Joey is in 'long term maintenance' having had his final spinal on June 17, 2022. Joey will be heading into first grade at Liberty Elementary and is wise beyond his years. He says, "if we all stay strong, everything will be ok."
Anthem Blue Cross and Blue Shield and the Dayton Dragons applaud all those who have been instrumental in Joe's life, including his family, Dr. Dolé, and his entire medical team.
To learn more about Anthem Home Run for Life, please visit www.daytondragons.com/hrfl.
More Information:_ The Dayton Dragons are the affiliate of the Cincinnati Reds and play a 66-game home schedule at beautiful Day Air Ballpark_ in the heart of the Water Street District. Individuals and groups seeking information about Dayton Dragons group tickets, lawn tickets, the season ticket wait list, sponsorship opportunities or booking a Dragons speaker are encouraged to contact the Dragons by calling at (937) 228-2287, emailing at [email protected], or on the web at daytondragons.com.