Here is a link to the original story on the team's website.
BURLINGTON, VT — The Vermont Lake Monsters, in partnership with KeyBank will be hosting 300 United Way of Chittenden County volunteers and partners July 23rd. The 7:05 PM game at Centennial Field will feature pre-game acknowledgement of this year's annual campaign, in addition to featuring some of the United Way of Chittenden County's partner agencies.
"Thank you to the Vermont Lake Monsters and KeyBank for hosting our volunteers and their families for a night out at the ballpark," United Way Community Campaign Manager Reed Curry said. "United Way runs on the power of volunteers and we are excited to celebrate their important contributions and build momentum for our 2015 Community Campaign at one of Burlington's best summer venues."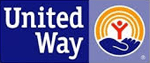 In addition to the game day events that will include a first pitch and concourse tabling, the Vermont Lake Monsters will be wearing a special edition Home Jersey designed by the Boys and Girls Club of Burlington. ALL proceeds of an in game jersey auction will benefit the United Way of Chittenden County, made possible through the partnership with KeyBank.
"Building a thriving community is a collective effort, and we are proud to partner with the Vermont Lake Monsters to support a night out at the ballpark in celebrating the contributions of the volunteers of the United Way of Chittenden County," said Market President Don Baker.
Tickets for the July 23rd game against Auburn Doubledays at 7:05 are available by clicking here or by calling 802 655 6611.
For further information on how you can help assist the current United Way of Chittenden County contact Reed Curry at 802-861-7851 or reed@unitedwaycc.org.
This story was not subject to the approval of the National Association of Professional Baseball Leagues or its clubs.