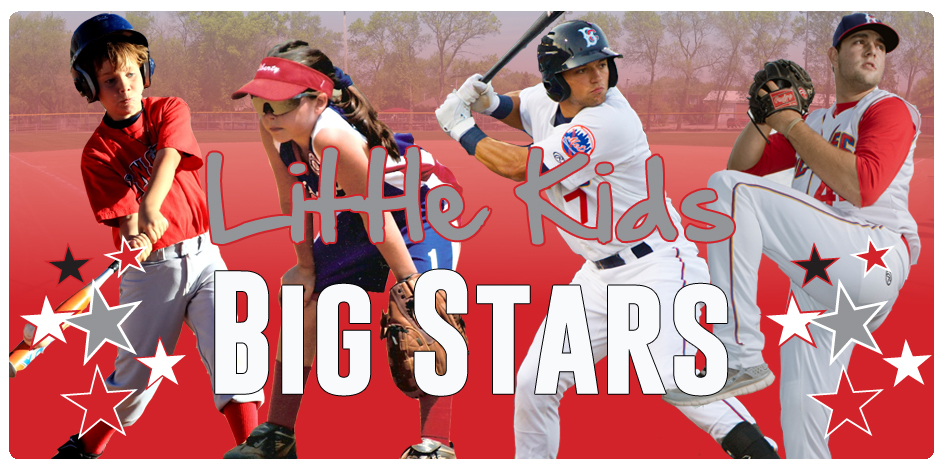 Brooklyn, NY – March 24th – Spring is finally here, and that means baseball season can't be far behind. After the winter we've had, little leaguers throughout the city are chomping at the bit to get back on the field and throw baseballs instead of snow balls. With that in mind, the Brooklyn Cyclones have introduced the all-new "Little Kids, Big Stars" Program to highlight the best and brightest in youth baseball and softball from the five boroughs and Long Island.
Saturday, April 12th and running through Saturday, June 7th, coaches can nominate one player from their team every week by visiting BrooklynCyclones.com. Every week, the Cyclones will pick five winners from those submitted who will be named the "Little Kids, Big Stars" of the week.
"We are really excited for this new program," said Cyclones Vice President Steve Cohen. "It is designed to recognize those children who truly have a passion for the game. This year MCU Park will host the New York-Penn League All-Star Game, so we thought it was a great opportunity to highlight the all-stars from not just the NYPL but from youth baseball and softball leagues all across the Metropolitan area."
What makes a Big Star? The program is open to boys and girls between the ages of five and fourteen, and winners will be selected based on the following criteria:
Passion for baseball / softball.
Sportsmanship.
Serves as a leader on the team.
Positive attitude.
Helpful to coaches and teammates.
Skilled on the field of play.
The team program isn't looking to highlight just the best players from around the city, but instead, looking to highlight the best examples of what it means to have a passion for the game of baseball/softball.
Each of the winners will receive an exclusive invitation to a baseball clinic with Cyclones players and coaches, tickets and on-field recognition prior to our June 29th game vs. Staten Island, access to the field for Cyclones Batting Practice, a chance to throw out a first pitch, a commemorative t-shirt and recognition in the Cyclones 2014 game program.
To submit your nominations — CLICK HERE.
This article originally appeared on the official website of the Brooklyn Cyclones. Click here to view the original story.