Hands-on baseball clinics focus on the skill development of campers, coached by Loons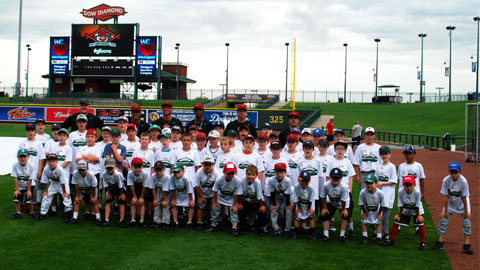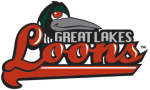 MIDLAND, Mich. – The Michigan Baseball Foundation (MBF) will begin this season's Loons Summer Baseball Camps at Dow Diamond on June 24. The two-day camps will pair participants with professional players and coaches from the Great Lakes Loons in a strong baseball-learning environment.
Campers will learn various aspects of hitting, throwing, fielding and pitching while being instructed in the characteristics that define successful baseball players. The drills taught will be the same ones utilized by the coaches and player personnel of the Los Angeles Dodgers and the Great Lakes Loons.
Loons Summer Baseball Camp Dates:
June 24 & 25 (ages 7-12) • July 24 & 25 (ages 7-12)
Camp instruction will run from 9 a.m. to 12 p.m. Campers will also receive a camp t-shirt and two tickets to a Loons game that will take place following the second day of instruction. All campers will be invited on the field for special pre-game recognition.
Each two-day Loons Summer Baseball Camp is $90 per person with all proceeds benefiting the Michigan Baseball Foundation. A portion of the entry fee is tax deductible.
All interested parties should reserve their spot now as space is very limited. To secure a spot or to receive more information, please contact Eric Ramseyer at 989-837-6166 or eramseyer@loons.com. Fans can also visit Loons.com.
Through your support at Loons games, the Michigan Baseball Foundation has been able to award $622,459 to youth baseball leagues, schools and other deserving non-profit organizations throughout the Great Lakes Bay Region. To continue its economic and charitable impact and to meet its obligations as a public charity, MBF must raise annual funds from public support.
The Michigan Baseball Foundation is a 501(c)(3) non-profit corporation and public charity, which was formed in 2006 to generate regional economic development through creative partnerships and grants and to enhance the efforts of regional organizations that serve young people. The Michigan Baseball Foundation owns and operates Dow Diamond, home of the Great Lakes Loons, a seventh-year Single-A partner of the Los Angeles Dodgers.
This article originally appeared on the official website of the Great Lakes Loons. Click here to view the original story.