Organization announces results from composting and recycling programs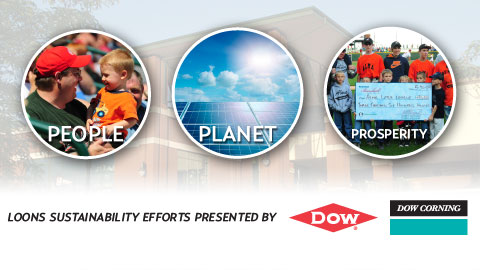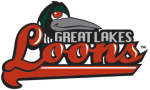 MIDLAND, Mich. – In October 2012, the Great Lakes Loons and Dow Diamond announced a corporate partnership with the Dow Chemical Company and Dow Corning to enhance sustainability practices across all aspects of the organization. Today, the Loons released their third quarter report detailing efforts made to reach the ambitious goal of reducing total energy used, water used and waste generated at Dow Diamond by 50 percent by 2020.
Highlights from the third quarter report include results from the new composting program for Dow Diamond's food waste, recycling statistics from the 2013 season, as well as water, waste and energy usage reduction numbers through the first three quarters of 2013.
The composting program was launched in April in conjunction with Morgan Composting, located in Sears, Mich., to deposit food waste generated from Loons home games and events at Dow Diamond. Once fully composted, the material will be used to fertilize Dow Diamond's grounds and flower beds. Through September, the composting program has reduced landfill waste by generating 37,000 pounds of compost material.
The organization also refined its recycling program for the 2013 season, resulting in 24,675 pounds of recyclable material avoiding landfill, 12,600 pounds of cardboard being recycled, and 961 pounds of unused food from Loons games being donated to the Hidden Harvest Food Bank.
Phase one of Dow Diamond's LED light and occupancy sensor conversion was completed in April 2013. The first phase cost $6,800 and is anticipated to generate a kilowatt-hour savings per year of $15,303. The LED lighting project was funded by a $33,670 grant from the Saginaw Bay Watershed Initiative Network (WIN), a collaborative community-driven quality of life initiative created by a variety of environmental, business and community interest in 1996.
"We are very proud of the results generated from the composting and recycling programs our operations staff implemented in 2013," said Loons President and General Manager Paul Barbeau. "These programs are paying dividends and we will continue to work closely with our sustainability partners in the Dow Chemical Company and Dow Corning to find innovative ways to reach our 2020 sustainability goals."
Click here to view the Great Lakes Loons Third Quarter Sustainability Report for 2013.
The Great Lakes Loons are a seventh-year Single-A partner of the Los Angeles Dodgers. For more information about the Loons, visit Loons.com or call 989-837-BALL.
This article originally appeared on the official website of the Great Lakes Loons. Click here to view the original story.