The Bowie Baysox and several community partners were able to help 11 families, including 35 kids, through Louie's Holiday Hope Project this year. The team worked with Prince George's County Fire/EMS Department, Bowie Youth & Family Services, Lloyd And Associates Real Estate Group and the Bowie Police Department to help more than twice as many families as last year.
Toni Savia from Youth & Family Services noted the importance of the project. "It is absolutely vital. Things are hard for an awful lot of people," Savia said. "It is so wonderful that you all are available to do so because help is slim this year. We thank you all very much, these families are very much in need."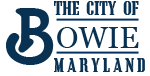 Nine of the families helped through the project were from Bowie and the other families were from Pasadena, Md., and Manchester, Md. The Baysox and their lovable mascot Louie donated food and toys to the families.
Yvette Harmon, the mother of one of the families helped through the program was thrilled to see Louie with gifts. "Thank you so much, you don't know how much we needed this," Harmon said. "Desperate times, desperate situations."
This holiday season was the third time the Baysox facilitated the program. Last year, the Baysox and their partners were able to help five families with food, toys and winter coats. The team intends to bring the project back in 2010 and looks forward to working with their community partners.
Prince George's County Fire Chief Eugene A. Jones looks forward to helping with the project next year. "It provides a great deal of joy and satisfaction to our volunteer and career membership of the Fire/EMS Department to assist those in need," Jones said. "We are proud to partner with Louie and the Bowie Baysox in this community based relief effort. We look forward to helping again next year."