22 organizations are part of 2015 grant class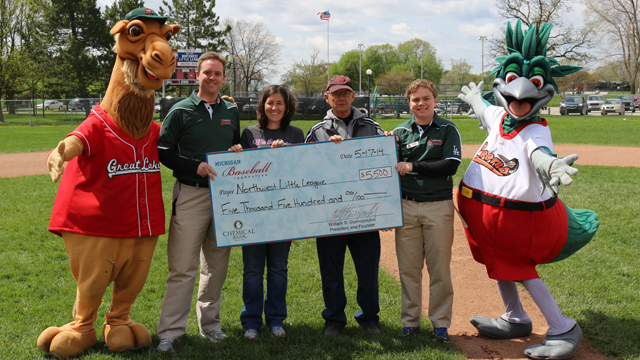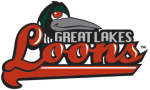 MIDLAND, Mich. – The Michigan Baseball Foundation (MBF) is pleased to announce that 22 organizations are part of its 2015 grant class. The 2015 grant total is $108,477.
At Olson Park in Saginaw County, Heritage High School Athletics will install two scoreboards with an $8,000 grant. The Mt. Pleasant School District in Isabella County received $6,900 for construction of a press box at their athletic complex. Improvements to the horse arena at the Bay County Fair and Youth Expo received 6,858 this year. In Tuscola County, the Reese High School softball program received $5,000 to build batting cages for their teams to use.
Since 2008, the Michigan Baseball Foundation has awarded 231 grants to deserving non-profit organizations across 14 counties, bringing the grant program's total to $829,491 since its inception.
The Foundation began its eighth annual grant process in April 2014 and solicited grant applications from non-profit organizations throughout the region. All applicants were required to meet one or more of the following guidelines, which reflected the purposes for which the Michigan Baseball Foundation was organized:
•   The organization contributes to regional economic development.
•   The organization is based in Mid-Michigan and serves young people.
•   The organization promotes amateur sports and fitness
The 2016 grant session begins Monday, April 20, 2015 and applications will be accepted until February 19, 2016. For more information, contact Eric Ramseyer at 989.837.6166, or at eramseyer@loons.com.
The Michigan Baseball Foundation is a 501(c)(3) non-profit corporation and public charity, which was formed in 2006 to generate regional economic development and to enhance the efforts of regional organizations that serve young people through creative partnerships and grants. The Michigan Baseball Foundation owns and operates Dow Diamond, home of the Great Lakes Loons, a Single-A partner of the Los Angeles Dodgers. The Foundation received its initial funding from The Dow Chemical Company Foundation, The Herbert H. and Grace A. Dow Foundation, The Dow Corning Corporation, The Rollin M. Gerstacker Foundation, The Charles J. Strosacker Foundation and The Bill and Linda Stavropoulos Foundation.
Full list of grant recipients (by county):
Bay County
Bay City Central High School – $5,000
Bay City Northeast Little League – $3,770
Bay County Fair and Youth Expo – $6,858
Gratiot County
Breckenridge Little League Association – $1,755
Isabella County
Mt. Pleasant School District – $6,900
Midland County
Chippewa Nature Center – $4,900
Edenville Township – $2,834
FRC Team 2619 – $1,900
HH Dow H.S. All Sports Booster Club – $4,550
Midland Center for the Arts – $4,764
Midland Public Schools; Midland High School – $4,000
Midland Speed Skating Club – $5,000
Momentum Midland – $20,000
Sanford Youth League – $4,900
Saginaw County
Carrollton Township Recreation – $4,800
Hemlock Boosters – $1,763
Heritage High School Athletics – $8,000
Mid‐Michigan Children's Museum – $1,200
Saginaw Community Foundation – $2,583
Swan Valley Little League – $5,000
YMCA of Saginaw – $3,000
Tuscola County
Reese High School Softball – $5,000
This article originally appeared on the official website of the Great Lakes Loons. Click here to view the original story.