Here is a link to the original story on the team's website.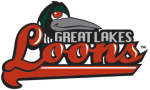 MIDLAND, Mich. – The Michigan Baseball Foundation is pleased to announce that after awarding grants for the 2017 cycle, MBF has exceeded $1 million donated to non-profit organizations since 2008. This month, MBF distributed 26 grants totaling $104,515 across seven counties in the Great Lakes Bay Region this past year.
"Giving back to our local youth has been something we have taken pride in since MBF started awarding grants," Michigan Baseball Foundation vice president Paul Barbeau said. "It's an important part of what we do at Dow Diamond, not just providing fun entertainment during the baseball season, but also supporting the communities that surround us."
MBF has awarded 283 grants totaling $1,022,761 to deserving non-profit organizations across 14 counties in the Great Lakes Bay Region over the past 10 years.
This year the Friends of Hoyt Park Foundation in Saginaw received $6,600 for dugout benches and a tractor. Midland Center for the Arts received a grant in the amount of $6,250 to upgrade the permanent microscope exhibit in the museum's "Hall of Ideas." The Bay Community Tennis Center will install net posts, while Gladwin Community Schools will use $3,000 to upgrade their athletic building and batting cages.
The Foundation began its annual grant process in April 2016 and solicited grant applications from non-profit organizations throughout the region. All applicants were required to meet one or more of the following guidelines, which reflected the purposes for which the Michigan Baseball Foundation was organized:
•   The organization contributes to regional economic development.
•   The organization is based in Mid-Michigan and serves young people.
•   The organization promotes amateur sports and fitness
The Michigan Baseball Foundation considers funding mid-Michigan non-profit organizations that use the grant money to fund projects; the grants are not intended to fund day-to-day operations. Primary consideration will be given to organizations in the Midland, Bay, Saginaw, Clare, Gladwin, Gratiot, Genesee, Isabella, Tuscola, Huron, Arenac, Ogemaw, Sanilac and Iosco counties.
The 2018 grant process is currently in the planning stage. Updates will be communicated once the plans are finalized for the next cycle. For more information contact Carol VanWert at 989.837.6144, or at cvanwert@loons.com.
The Michigan Baseball Foundation is a 501(c)(3) non-profit public charity that was founded in 2006 to create regional economic development through creative partnerships, and to enhance the efforts of regional organizations that serve young people. The Michigan Baseball Foundation owns and operates Dow Diamond, home of the Great Lakes Loons, a Single-A partner of the Los Angeles Dodgers.
This story was not subject to the approval of the National Association of Professional Baseball Leagues or its clubs.