The Beloit Snappers have selected the Stateline Community Foundation to receive the donation resulting from the Midwest League's On-Field Behavior Policy. The League splits up the amount of player fines it collects evenly between all 16 teams in the league. This year the Snappers will donate its share, $529.00, to this great charitable organization.
Each season, the Midwest League asks its member teams to select a deserving group or organization in their respective community to receive a portion of the money collected from fines handed out as part of the league On-Field Behavior Policy. Past organizations selected have included Beloit Turner High School Baseball Program, Big Brothers Big Sisters, the Beloit Memorial High School Baseball Program, Beloit Youth Hockey Association, Stateline Youth Sports Complex, Rock County Habitat for Humanity, the YMCA's Partners of Youth Program, Caritas Inc., and Hands of Faith.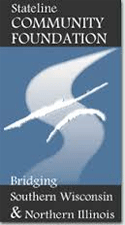 "We appreciate this opportunity to support the Stateline Community Foundation," stated Snappers President, Dennis Conerton. "We are more than happy to partner with this foundation that helps the Stateline community have a better quality of life. Through the program, our players learn how to take a negative experience and learn from it. The lessons they learn benefit their on-field behavior, personal development and the greater good of the community."
This annual contribution is just one of the many ways the Snappers and Midwest League Teams make efforts to give back to their communities. The Snappers are very involved in the Stateline Community, donating to hundreds of different causes each and every year.
This article originally appeared on the official website of the Beloit Snappers. Click here to view the original story.