Gwinnett County's public safety agencies want residents to know what they do to keep the community safe.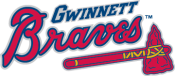 The Gwinnett County Police Department and Gwinnett County Fire and Emergency Services joined together Saturday for the first Public Safety Fall Festival at Coolray Field, the home of the Gwinnett Braves.
The event featured dozens of displays and demonstrations from the police and fire departments, including specialized units like SWAT, Ground Search and Rescue, HazMat and Swift Water Rescue. Several other governmental and nonprofit agencies were also on hand to provide safety information.
"It has exceeded our expectations," said Officer Jeffery Richter, spokesman for the Gwinnett County Police Department. "This joint venture has gone off better than we could have ever hoped."
Richter said the festival provided a stress-free, fun-filled environment for the community to interact with public safety officials.
Saturday's event also served as a kickoff for National Fire Prevention Week and Fire Prevention Month in Gwinnett County, said Capt. Thomas Rutledge, spokesman for the Gwinnett County Fire Department.
"This is an opportunity to reach people we don't normally interact with," Rutledge said. "We want to let them know we're here to protect them and help them protect themselves."
Buford resident Kim Arakas and her family came to the festival to see the police and fire vehicles and learn about public safety.
"It was one of those free family events that looked like it would be educational for the kids," she said. "We learned things as well."
Haydee Nunez, who lives in Lawrenceville, brought her children and her nephew to the event because they are in Cub Scouts.
"It's good for them to know about safety," she said. "I thought it would be good awareness for the kids."
This article by Heather Darenberg originally appeared in the Gwinnett Daily Post on October 2, 2010