Here is a link to the original story on the team's website.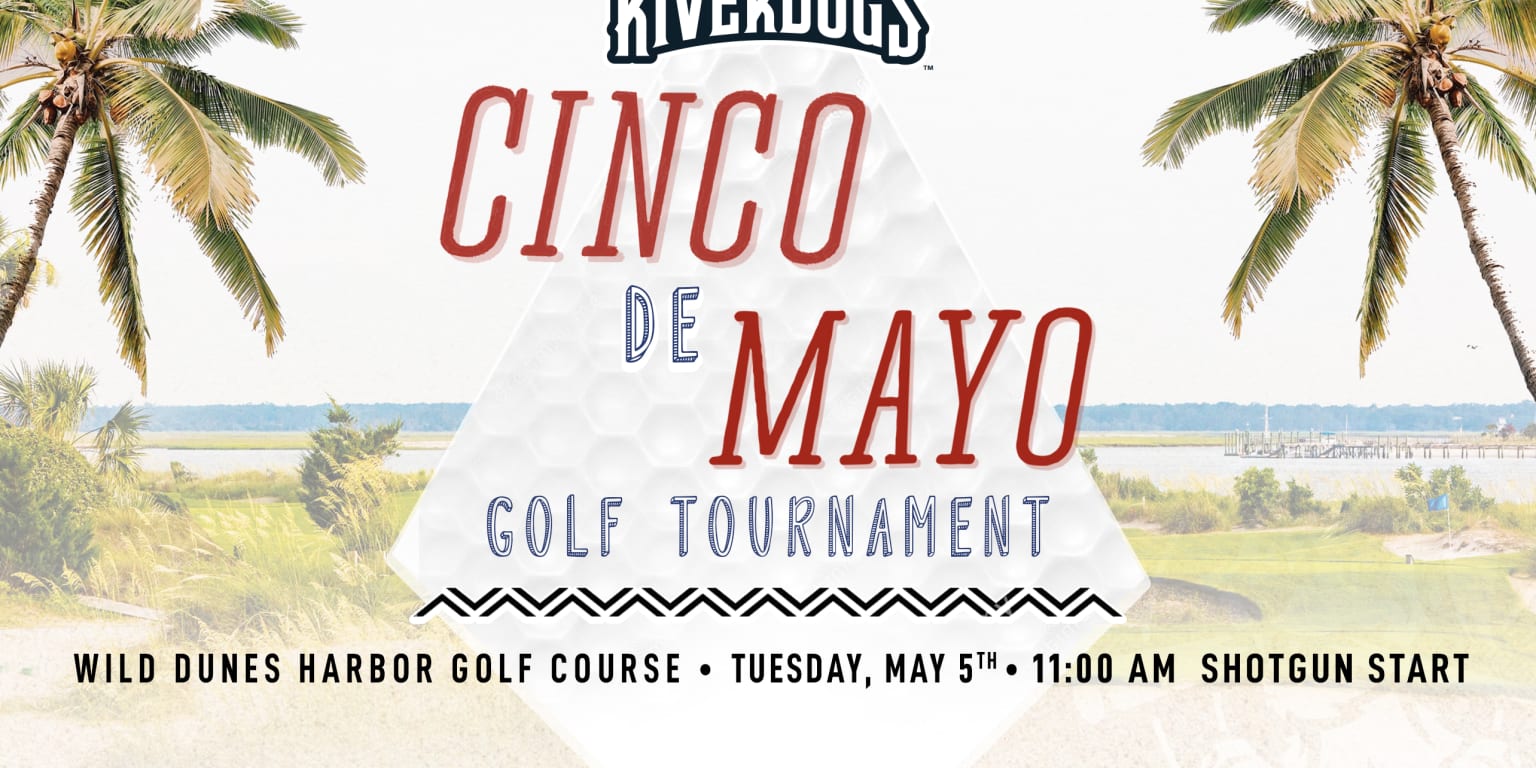 Even when the team is on the road, the Charleston RiverDogs aren't opposed to throwing a party, especially when it benefits a good cause. Under the theme of "Cinco de Mayo Fiesta," the RiverDogs will host their 15th annual charity golf tournament at the Wild Dunes Harbor Golf Course on Tuesday, May 5.
Presented by Container Maintenance, this year's event will provide an afternoon filled with golf and networking. A portion of the proceeds will benefit MUSC Children's Health.
"We are looking forward to another great golf outing at Wild Dunes. It will be a fun way to spend an afternoon celebrating Cinco de Mayo and, at the same time, supporting a great cause," said RiverDogs Director of Special Events, Lisa Dingman.
The event begins with an 11:00 a.m. shotgun start, and limited space is available. Foursomes can reserve a spot for $650 and individuals may register for $175. Sponsorship opportunities for the event begin at $400.
The afternoon will feature costume contests, celebrity appearances and plenty of chances to win prizes. The Cinco de Mayo theme also relates to the RiverDogs continued participation in Minor League Baseball's Copa de la Diversión initiative. The club will once again take the field as "Los Perros Santos" for four home games during the 2020 campaign. Lunch and dinner are included with lunch being provided by The Kickin' Chicken.
Contact Lisa Dingman at [email protected] or Kayli Varner at [email protected] with questions about the event.
On the heels of their third straight season eclipsing 300,000 fans through the turnstiles, the RiverDogs have already begun preparations for another year down at The Joe. RiverDogs season tickets, partial ticket plans, and group tickets, including options for the Riley Park Club, are now available for the 2020 campaign at riverdogs.com/tickets or by contacting the RiverDogs front office at 843-577-3647 (DOGS). The RiverDogs begin their home schedule on April 9 when they host the Kannapolis Cannon Ballers at The Joe. A full schedule and list of games for the 2020 season is available at riverdogs.com.