Here is a link to the original story on the team's website.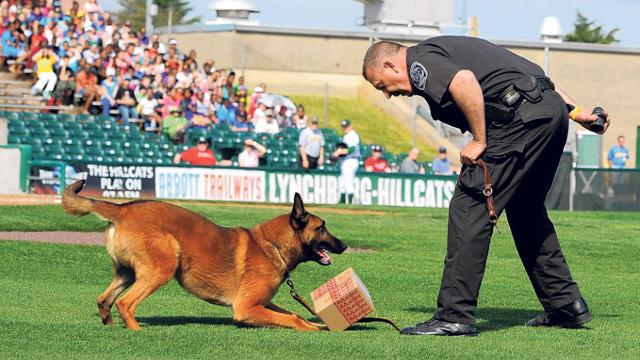 Lynchburg, Va. – The Lynchburg Hillcats will host their 30th annual Say No to Drugs Day at City Stadium on Wednesday, April 18 (tomorrow) when the Hillcats take on the Frederick Keys.
Although many Lynchburg City and surrounding schools have been closed the last several days due to power outages from the recent storm, the event will still continue as scheduled. 
Even if your school is closed tomorrow, the Hillcats invite students, family, faculty and staff to attend tomorrow's game FREE of charge. Those associated with the schools can pick up free tickets at the City Stadium box office.
The educational programming starts at 10 a.m., and will include Hillcats players, the Amherst County Sheriff's Department, and Hillcats General Manager Ronnie Roberts. The Sheriff's Department will be bringing a K-9 unit to demonstrate their drug sniffing dogs. First pitch is scheduled for 11 a.m.
"Say No to Drugs Day has been a fixture in the Hillcats promotional schedule for three decades and we're looking forward to hosting this event as scheduled despite some unforeseen circumstances," Hillcats General Manager Ronnie Roberts said. "As an organization, we are proud to be able to continue this tradition for many years to come and hopefully we will continue to make a difference in students' lives."
Wednesday is also Winning Wednesday, where every fan will win a free ticket to the next Wednesday Hillcats home game.
For tickets or more information, visit lynchburg-hillcats.com, call 434-528-1144, or visit the City Stadium box office.
This story was not subject to the approval of the National Association of Professional Baseball Leagues or its clubs.