Local teachers will be honored for being everyday heroes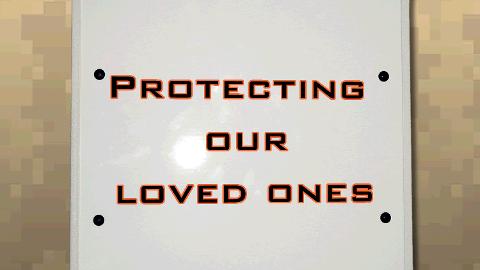 Salisbury, Md. – The Delmarva Shorebirds, the class "A" affiliate of the Baltimore Orioles, are excited to announce a brand new program entitled "Hardwire Everyday Heroes" in partnership with Hardwire, a local Pocomoke, Maryland company.   Hardwire specializes in armor systems for the Department of Defense and has recently applied their armor solutions to school safety applications.  During the 2013 season, the Shorebirds and Hardwire will honor teachers throughout the Delmarva Peninsula that are true "everyday heroes."
The Shorebirds are asking community members and fans to nominate teachers that deserve recognition for excellence in the classroom and helping to enrich the lives of local students.  The person nominating the teacher must submit a short write up that explains why the teacher should be considered for the "Hardwire Everyday Hero" award.
The Shorebirds will honor one teacher at each homestand during the 2013 season.  The winning teacher will receive the following for being recognized as the "Hardwire Everyday Hero":  four reserved box tickets to a Shorebirds game, four meal vouchers for a hot dog, chips and Pepsi, a team autographed ball, pre-game on-field ceremony recognizing the teacher for his/her accomplishments, the chance to throw out a ceremonial first pitch, an article in the Shorebirds gameday program, an article on the Shorebirds website, and a complimentary bulletproof whiteboard from Hardwire.  The Hardwire Bulletproof Whiteboard is a hand-held whiteboard teaching tool; however, it also provides dual use as a last line of defense in the event of a school intruder.
"The Shorebirds are honored to team up with Hardwire to recognize great teachers and promote their new bulletproof whiteboards," said Shorebirds General Manager Chris Bitters.  "We look forward to recognizing the great teachers on the Delmarva Peninsula and creating awareness for the great work that Hardwire is doing."
George Tunis, Hardwire CEO, says "This program is a great way to recognize the hard work and dedication of the teachers in our community and to say 'thanks' for all they do for our children."
To nominate a favorite teacher, send an email to hero@theshorebirds.com detailing why the teacher is an "everyday hero."  In addition to your nomination, the email should include your name, the teacher's name and school, and your best contact information.
For more information about the "Hardwire Everyday Heroes Program," contact the Shorebirds at 410-219-3112 or Hardwire at 410-957-3669.
This article originally appeared on the official website of the Delmarva Shorebirds. Click here to view the original story.