Pledge donations for Spikes homers, earn free Spikes tickets!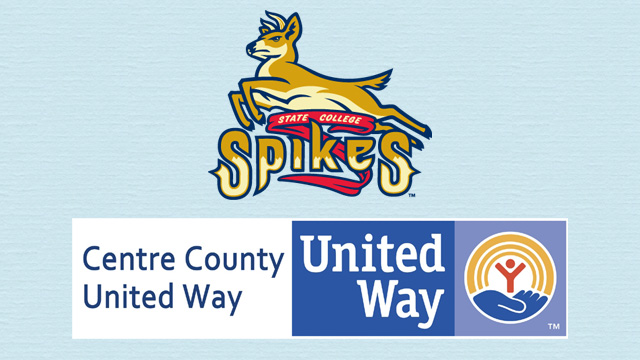 The State College Spikes will be providing fans a new way to show their support for the Centre County United Way in 2014 with the Home Run Club, presented by First National Bank. Fans will be able to make a pledge for each time a Spikes player hits a homer at Medlar Field at Lubrano Park this summer, and the donations will benefit the Centre County United Way and its 34 partner agencies.
Spikes fans will be encouraged to join First National Bank and the Spikes in making a pledge through public address announcements and videos during each game. Pledge cards can be filled out at Spikes games throughout the season at the Collegiate Pride Customer Service Center on the main concourse behind home plate.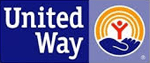 At the end of the season, businesses and individuals who have made home run pledges will be invited to participate in an on-field check presentation with First National Bank, Spikes and Centre County United Way representatives. Plus, any individual who joins the Home Run Club will receive two (2) free Spikes tickets to a future game.
"Our ability to improve lives in Centre County is a direct result of the support and advocacy of the Spikes and First National Bank," said Tammy Gentzel, Executive Director of Centre County United Way. "We are having fun with this opportunity to 'play ball' and to Live United with two incredible community partners. We hope Spikes fans will join in the fun and make the Home Run Club a great success."
The Spikes' partnership with the Centre County United Way this season also includes the seventh annual Centre County United Way Partner Agency Series. The Partner Agency Series will shine the spotlight on 15 different organizations over the course of the summer.
The dates and spotlighted agencies for the Spikes' CCUW Partner Agency Series are as follows:
June 27: Mid-State Literacy Council
June 29: Child Development & Family Council, Centre Crest Auxiliary and Centre County Youth Service Bureau
July 6: Centre County Youth Service Bureau
July 10: The Arc of Centre County
July 12: House of Care and Centre County Child Access Center
July 13: Centre County Youth Service Bureau
July 22: Centre HomeCare/Crossing Hospice
July 24: Easter Seals
July 26: Centre County Youth Service Bureau – presented by Stocker Chevrolet Subaru
August 1: Juniata Boy Scout Council and Skills of Central PA
August 2: TIDES
August 3: Centre County Youth Service Bureau
August 4: Centre for Alternatives in Community Justice
August 14: Strawberry Fields
This article originally appeared on the official website of the State College Spikes1. Click here to view the original story.