Team one of 76 statewide to be honored for green initiatives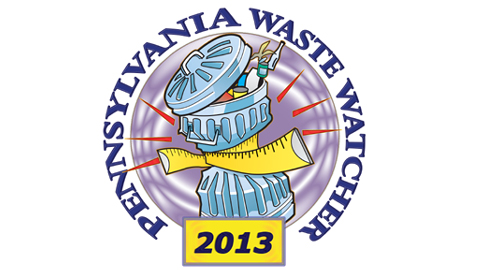 Env

The State College Spikes were recently recognized by The Professional Recyclers of Pennsylvania (PROP) and the Solid Waste Association of North America (SWANA) – Keystone Chapter for the team's outstanding recycling program and related ballpark and community outreach efforts from the 2012 calendar year.
The Spikes were one of 76 municipalities, counties, private businesses, individuals, and community organizations to be recognized as part of the Pennsylvania Waste Watchers Program. This program highlights recycling, waste reduction, reuse, and composting programs in Pennsylvania that have exhibited exemplary performance.
The team and Medlar Field at Lubrano Park were recognized in part for the distinction as the world's first L.E.E.D Certified ballpark and for the team's dedication to promoting green initiatives during home games. In addition, the Spikes' popular school program called "Project I.K.E.," which stands for "Inspiring Kids to be Eco-Friendly," has provided dozens of free and fun school assemblies the past three years. The program, which has been sponsored by the Centre County Recycling and Refuse Authority, incorporates team mascots, players and staff to teach children about the importance of "going green" and incorporating eco-friendly practices in their daily lives.
Of the 76 Waste Watcher recipients, 19 were based in Centre County. The Spikes would like to congratulate fellow local "Waste Watchers" Autoport Restaurant, Centre County Recycling & Refuse Authority, Columbia Gas of PA Inc., Corl Street Elementary School, Foxdale Village, Gray's Woods Elementary, Harris Township Memorial Day Festival, Harrison's Wine Grill & Catering, Mount Nittany Middle School, Park Forest Elementary School, PSU School of Hospitality Management, Restek Corp., State College Friends School, The Art Alliance of Central PA, the Borough of State College, the Centre County Grange Encampment and Fair, the Prom Attire Event, and Village Eatinghouse.
Additional information about Medlar Field at Lubrano Park's L.E.E.D Certification and other club green initiatives is available by clicking here.
This article originally appeared on the official website of the State College Spikes. Click here to view the original story.