Local kids to learn from the future Marlins at Bragan Field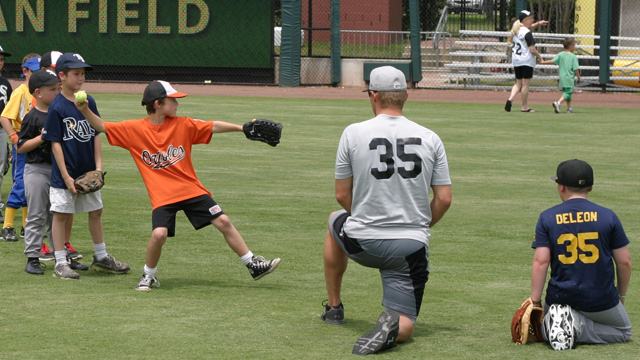 Area kids can learn baseball skills from some of the top players in the Miami Marlins organization as the Jacksonville Suns sets its annual camp for June 19-20 at Bragan Field.
The two-day camp will feature the Suns manager Andy Barkett and his staff with several Suns players teaching all aspects of the game of baseball.
The camp will run from 9 a.m. until 1 p.m. each day for kids ages 7-12. Campers will receive a hat, lunch and a ticket to a Suns game for only $85 dollars (plus tax) during the two days of instruction. Space is limited for the camp.
Participants wishing to attend can download the form HERE to sign up. For more information, parents can contact Corey Kernan or Steven Unser in the Suns offices at 904-358-2846.
This article originally appeared on the official website of the Jacksonville Suns. Click here to view the original story.