Here is a link to the original story on the team's website.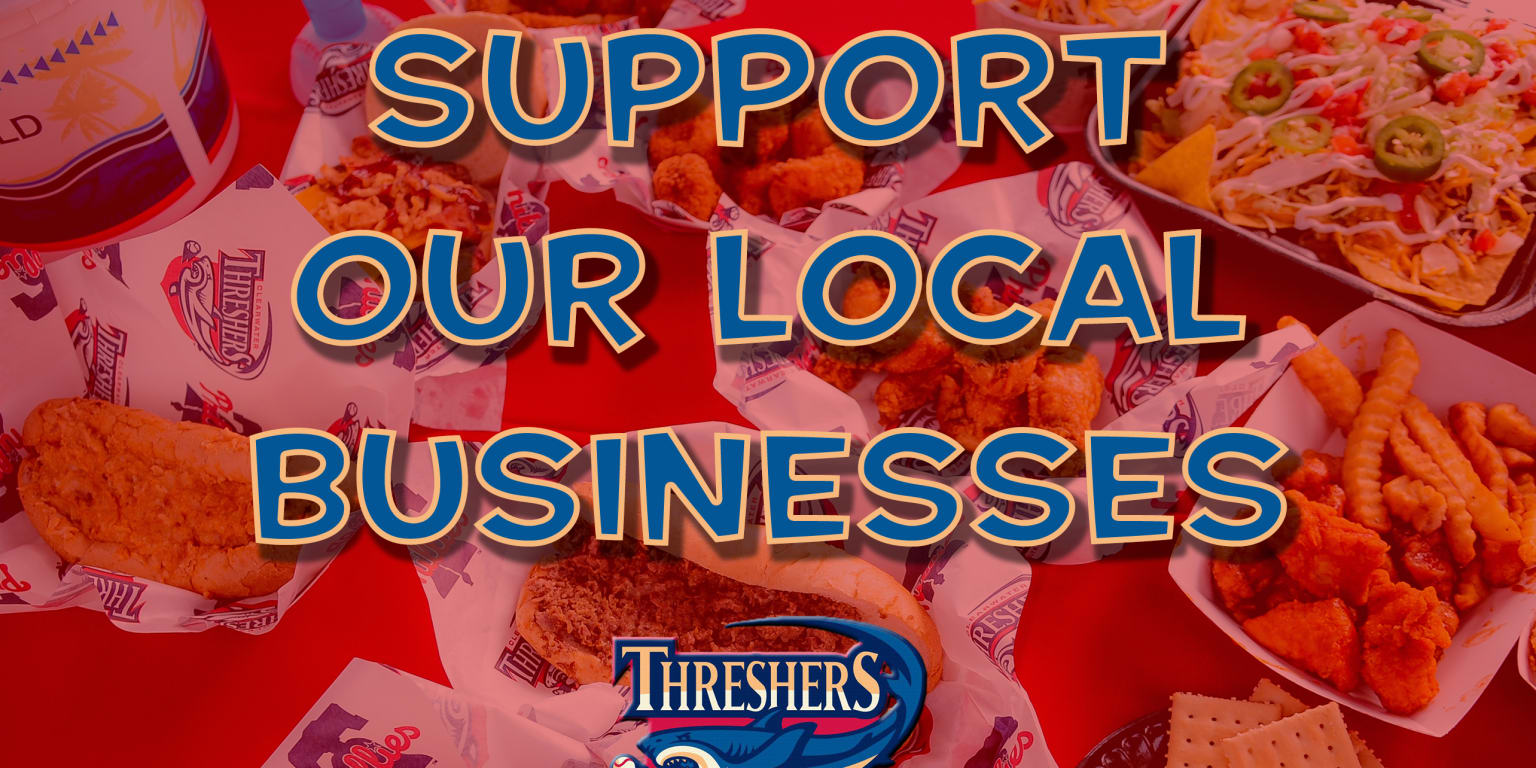 While we await a return of baseball, we look for ways to support each other. Local restaurants and caterers are currently serving much-needed meals. Many of these l
ocations and providers are partners with your Clearwater Threshers.
Below is a list of local restaurants with links to their websites. With support from our fans, we can help these businesses continue to provide for the community.
The Threshers and our partners thank you for your support!
This page will be updated if we receive new information from the restaurant. For more hours and details, please call ahead or check the partner's website.

Abe's Place Tap and Grill
Amici's Catered Cuisine
Blinker's Beachside Steakhouse
Boston Market
Capogna's Dugout
Coco's Crush Bar & Grill
Cody's Roadhouse – Belleair Bluffs
Delco's
Dunedin Smokehouse
Frenchy's Outpost – Dunedin
Frenchy's Saltwater Cafe
Hooters
Iron Oak
Jamminz' Beach Bar
Kelli's Catering
Lenny's
PDQ
Pete & Shorty's
Pisces Sushi & Global Bistro
Port A Pitt Bar-B Que
The Salty Crab North Beach
Smokey Bones
Stuffed Mushroom
Tijuana Flats – Largo
Wawa
Westshore Pizza – Clearwater
Willie Jewell's – Largo