Padres righty raises money with six strikeouts in one-hit outing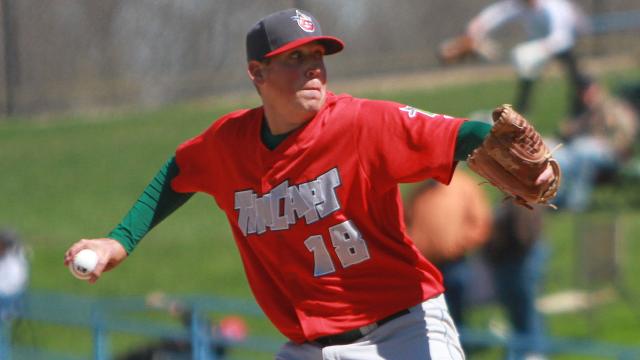 Kyle Lloyd had plenty to be proud of Wednesday, and his pitching performance was only a small part of that.
The right-handed Padres prospect visited the pediatric wing of Fort Wayne's Parkview Hospital before his start, and then raised $1,500 for Stand Up to Cancer on the mound.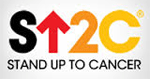 "My start is what it is, but if I'm able to brighten up a kid's day or maybe make their week, that goes a lot further than six innings," Lloyd said.
The 23-year-old threw six innings of one-hit ball, striking out six and walking one in Class A Fort Wayne's 10-0 thrashing of visiting Great Lakes on Wednesday. It was Stand Up to Cancer Night at Parkview Field, and Fifth Third Bank donated $250 to that organization for each punchout.
"I actually didn't know that until after the first, when I heard an announcement," Lloyd said. "I'm not going to say I was trying to strike people out, but when I got a couple strikes on somebody, I did think of that, and I wanted to put him away that much more."
The University of Evansville product is 6-4 with a 3.58 ERA, and with roommate Justin Livengood co-leads the TinCaps in community appearances with about a dozen. He has struck out 14 and issued just one walk over his last 11 innings spanning two starts.
"It's always good not walking guys and being able put guys away. I was getting ahead in a lot of counts. That's something we talk about a lot with the pitching coach [Burt Hooton], and I'm glad I've been able to do that."
The lone hit Lloyd allowed was Devan Ahart's two-out bunt single in the first inning. He struck out Joey Curletta to end that frame.
"There couldn't have been a better bunt than what [Ahart] laid down," Lloyd said. "Getting the strikeout was nice. Then we scored three [in the bottom of the first] to cap that, and we had the momentum the rest of the game."
Lloyd was perfect until he faced Curletta again, this time walking him on a full count with two outs in the fourth.
"As a whole, I threw more quality pitches in that at-bat than not," he said.
No other Loons hitter reached against Lloyd. He struck out two in the fifth and one more in the sixth.
"I definitely felt pretty locked in," he said. "I threw first-strike pitches on the majority of the batters and put myself in a good position. That kind of puts hitters' backs against the wall, which is what all pitchers want to do, and I was able to do that."
Lloyd exited the game not because of pitch count, but because the TinCaps put up five runs — including two on Fernandez Perez's second homer of the game — in a prolonged bottom of the sixth.
"We got a few guys on and there was a pitching change, and I was sitting longer and longer," said Lloyd. "We had [Eric Yardley] warming up during the inning, and he was loose by the time it ended, so they just went with him."
Yardley worked around Paul Hoenecke's single in the seventh, and Tyler Wood tossed two perfect frames to close out the shutout.
Perez finished 3-for-4 with three RBIs and three runs scored.
This article originally appeared on the official website of the Class A Midwest League. Click here to view the original story.