38 nonprofits will be highlighted at "The Joe" in 2013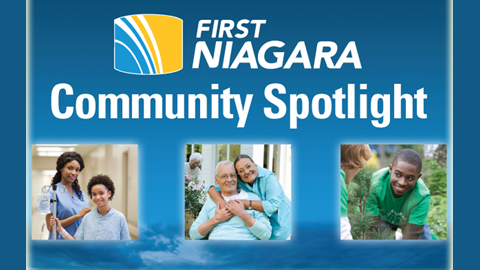 TROY, NY- The Tri-City ValleyCats have partnered with First Niagara on a season-long community initiative known as the "Community Spotlight." During each of the ValleyCats 38 home games, a different nonprofit organization will be highlighted with in-stadium exposure throughout the night.
"First Niagara is thrilled to sponsor the Tri-City ValleyCats Community Spotlight initiative," said First Niagara Eastern New York Market Leader Nina Tyzik. "This program provides the community with an opportunity to learn about all the great things the Capital Region's nonprofit organizations are doing, and gives these organizations tremendous exposure."
As part of the 'Community Spotlight," during each ValleyCats home game a certain non-profit organization will be recognized on the video board, receive a premier tabling opportunity on the concourse and 10 tickets for their staff and supporters to enjoy the game.
"First Niagara's commitment to the community makes them the perfect partner for the Community Spotlight Program," said ValleyCats Vice President/General Manager Rick Murphy. "Through this partnership, the 38 nonprofits will be able to receive great exposure in front of a captive audience throughout the 2013 season."
The 38 nonprofit organizations include Capital Region Sponsor-A-Scholar, New York State Coalition Against Sexual Assault, and Big Brothers Big Sisters, all of which are being recognized during the ValleyCats opening homestand, June 17-19. Once confirmed, a full list of Community Spotlight dates will be posted online at tcvalleycats.com.
This article originally appeared on the official website of the Tri-City ValleyCats. Click here to view the original story.