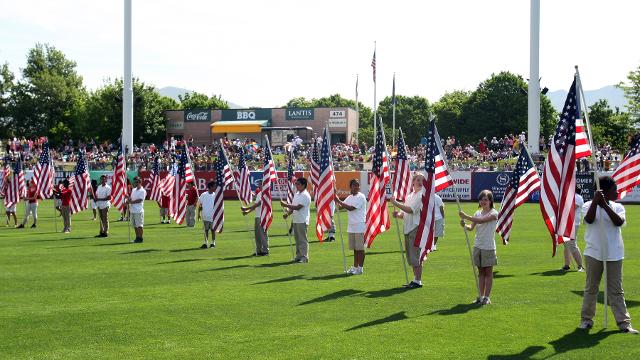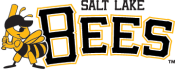 The Salt Lake Bees, in conjunction with the Utah State Office of Education, will host Prevention Dimensions Kids' Day at the Bees vs. Albuquerque Isotopes game on Tuesday, May 20 at 10:35 a.m. The Bees will welcome more than 12,000 students to this 11th annual event at Smith's Ballpark which promotes drug and alcohol prevention. Preventions Dimensions Day is sponsored Questar and MedOne.

The fifth and sixth grade students in attendance will be treated to an opening ceremony on the field before State of Utah First Lady Jeanette Herbert presents State of Utah Superintendent Martell Menlove with a declaration declaring the day as Prevention Dimensions Day in Utah. The National Anthem will be performed pregame by the One Voice Children's Choir, a non-profit organization that provides children with the opportunity to cultivate an appreciation for music and share their talents while delivering a positive message.
Prevention Dimensions is Utah's Safe and Drug-Free Schools and Communities lesson set, which supports the Utah State Office of Education pre-kindergarten through 12th grade health core. The program strives to give students a strong foundation of effective violence and substance abuse prevention skills. The program began in 1982 as a joint effort between the Utah State Division of Substance Abuse, Utah State Department of Health, Utah State Office of Education, and Utah State PTA, and has been revised several times since.
Prevention Dimensions Kids' Day is part of the Bees organization's ongoing commitment to community outreach, health and wellness and youth development. The next eight-game homestand at Smith's Ballpark begins on Monday, May 19 when the Bees take on the Albuquerque Isotopes at 6:35 p.m. Monday is Smith's Family Night where four tickets and four hot dogs can be purchased for just $20 at all Smith'sTix locations.
Bees tickets are available at the Smith's Ballpark box office from 8:30 a.m. – 5:30 p.m., as well as at all Smith'sTix outlets and Smith's Food & Drug Stores. Tickets may also be purchased online with no additional fees at www.slbees.com or by phone at 801-325-BEES (2337).
This article originally appeared on the official website of the Salt Lake Bees. Click here to view the original story.