Here is a link to the original story on the team's website.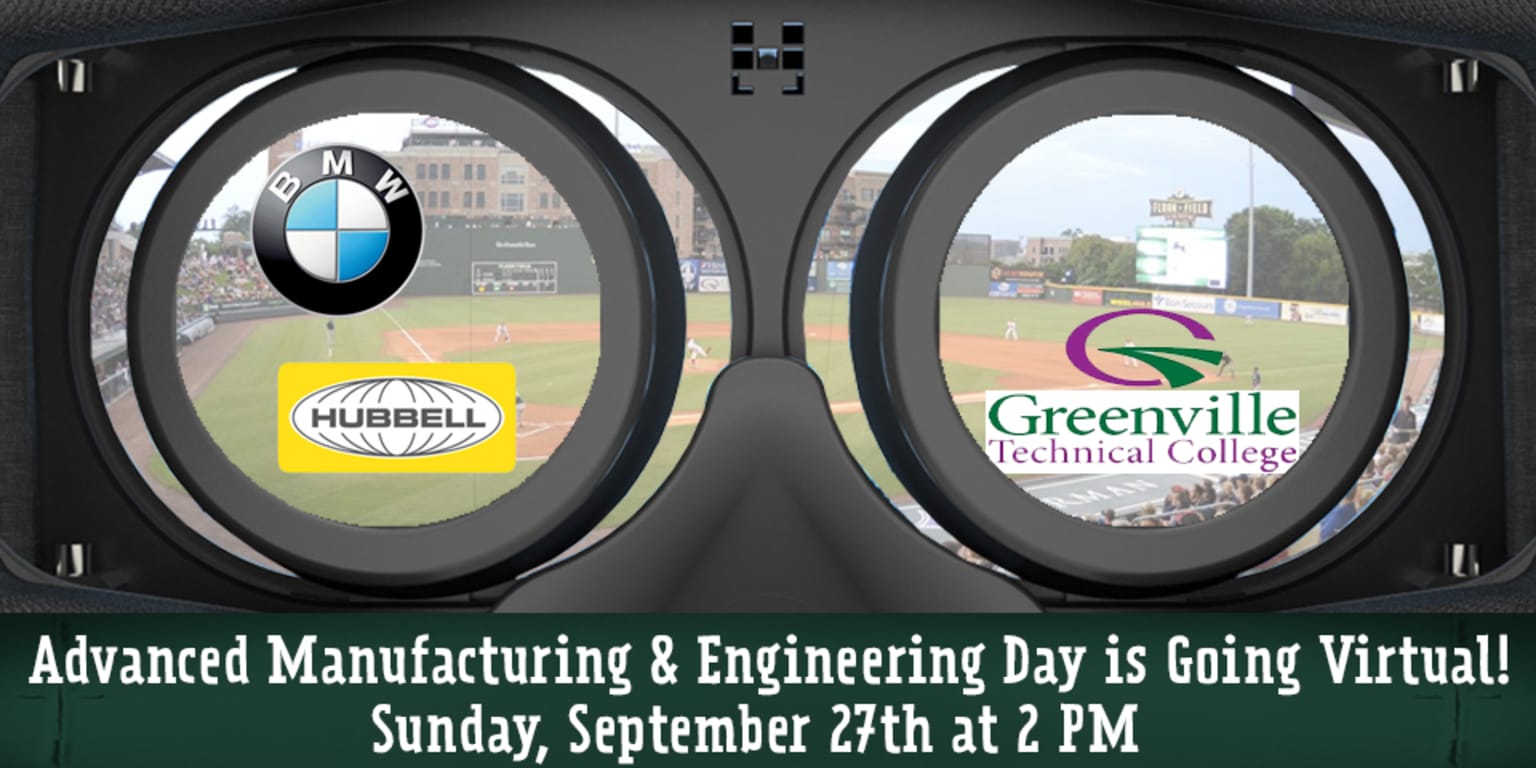 There may not be any Drive baseball this year at Fluor Field, but that won't stop us from continuing what has become the most anticipated event each year at the ballpark – Advanced Manufacturing & Engineering Day!
Join us on Sunday, September 27th, as this year's event is going VIRTUAL!
Discover the exciting world of Advanced Manufacturing and Engineering in a completely unique and virtual environment, presented by BMW Manufacturing, Hubbell Lighting, and Greenville Technical College!
EVENT DETAILS
This event is completely FREE to students of all ages, and will be an interactive experience on the Greenville Drive's Facebook page!
YOUNG INNOVATORS CLUB
Click HERE to register for the event. At the time of registration, you'll also be able to submit questions for the interactive Q&A portion with each participating organization. If your question is selected, you'll win a special prize!
VIRTUAL EXHIBITS
The following organizations will have awesome virtual exhibits on Sunday, September 27th:
BMW Manufacturing
Hubbell Lighting
Greenville Technical College
Michelin
Milliken
General Electric
Bosch Rexroth
PRIZES
Remember to submit questions to the participating organizations during the registration process. If you question is selected, you will win a special prize! Prizes include:
BMW Performance Driving School Experience (must be at least 16 years of age)
Drones
iDevices Home Package
VR Headsets
Greenville Drive Experience Packages for the 2021 Season