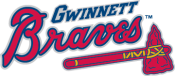 A local autism support group is the latest recipient of a $1,000 grant from the Gwinnett Braves.
On Monday, the G-Braves announced that Spectrum Autism Support Group, Inc. would be awarded its December grant. The money will be used to support the organization's social skills program for children ages 4 to 22 with autism spectrum disorders.
"When the economy suffers, small nonprofits like ours suffer, because people and organizations have less to give," Spectrum president Claire Dees said. "But autism doesn't take a break for the economy or anything else."
The Suwanee-based organization was founded in 1998 and provides support, education and resources encompassing the entire spectrum of autistic disorders in Gwinnett and surrounding areas.
At its monthly meetings, the social skills program allows 50 to 80 children to enjoy interactive and fun activities that focus on social lessons.
For more information on Spectrum, visit www.atl-spectrum.com