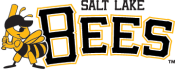 The Salt Lake Bees will host their eighth annual "Pack the Park Pink Night" at Smith's Ballpark on Saturday, May 3 in collaboration with Huntsman Cancer Foundation (HCF) and Swing for Life. On Tuesday, May 6, the eight-game homestand will continue with the team honoring local educators during "Teacher Appreciation Night."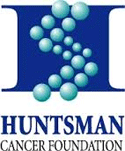 When the Bees take on the Reno Aces on May 3, players will wear commemorative caps and jerseys featuring pink ribbons in support of breast cancer awareness and fans will encouraged to help "Pack the Park Pink" by wearing the color of the night. A highlight of the evening will be a blind auction of the player-worn jerseys and caps with all proceeds benefiting HCF. Following the game, jersey buyers will have the opportunity to meet Bees players on the field for photograph opportunities while collecting their player-autographed jerseys. In partnership with the Bees, Swing for Life will also have pink t-shirts available for purchase with all proceeds benefiting HCF. Gates open at 5:35 p.m. and fans will be treated to a fireworks show following the conclusion of the game.
As part of an ongoing effort to honor and thank local educators, the Bees will host "Teacher Appreciation Night" on Tuesday, May 6 when the team takes on the Las Vegas 51s at 6:35 p.m. Admission to the game is free for all teachers when they show their school I.D. at the box office. Teachers may also purchase discounted tickets for family members for just $8.
"Pack the Park Pink Night" and "Teacher Appreciation Night" are part of the Bees organization's year-round community outreach initiatives to support health and wellness, education and youth development.
Bees tickets are available at the Smith's Ballpark box office from 8:30 a.m. – 5:30 p.m., as well as at all Smith'sTix outlets and Smith's Food & Drug Stores. Tickets may also be purchased online with no additional fees at www.slbees.com or by phone at (801) 325-BEES (2337).
This article originally appeared on the official website of the Salt Lake Bees. Click here to view the original story.