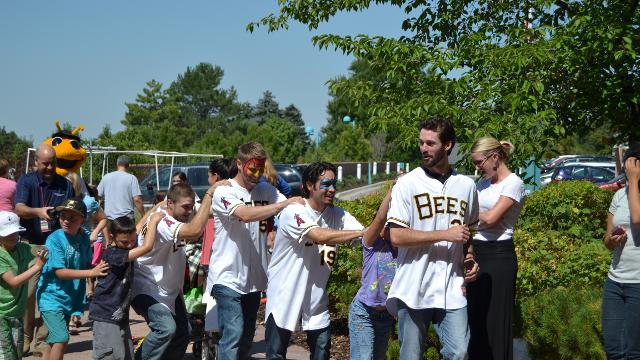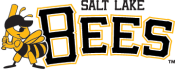 The Salt Lake Bees visited Shriners Hospitals for Children earlier today to take part in the hospital's Summer Fest. Brennan Boesch, Tony Campana, Vance Albitz, Shawn O'Malley, Caleb Clay and Bumble all took part in the event and helped run games, played whiffle ball, danced with the children, took pictures and signed autographs.

Patients currently staying in the hospital as well as out-patients and their families were invited to attend and were able to enjoy carnival games, face painting, food, a rock climbing wall and a live DJ. The Bees group also took part in the activities themselves as everyone gave the games a try and Albitz and O'Malley sported super hero face paint.
"I almost forgot the event was for the kids. I was having so much fun!" said Albitz.
Campana has special ties to the event as he was diagnosed with Hodgkin's lymphoma when he was seven years old. After recieving treatment for ten years Campana was declared cancer free. He tries to visit hospitals whenever get the chance.
This article originally appeared on the official website of the Salt Lake Bees. Click here to view the original story.