Team has contributed more than $500,000 since 2007.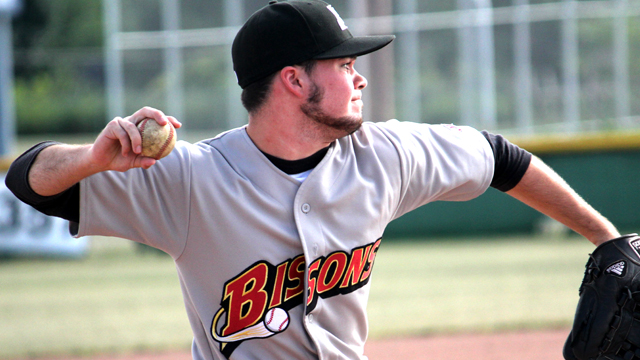 As part of the Buffalo Bisons' long-standing sponsorship of the City of Buffalo Public High School baseball program, City high school games will return to Coca-Cola Field starting this Saturday, April 19. The Bisons wide-ranging sponsorship, which enters its eighth year in 2014, has successfully revitalized the game within Buffalo Public High Schools as well as prepared young athletes to compete at the collegiate level.
The year's games begin Saturday, April 19 (10 a.m.) at Coca-Cola Field as City Honors hosts Nichols High School (schedule below).
Since 2007, Bisons owners Bob and Mindy Rich have contributed nearly $500,000 towards the enhancement of high school baseball throughout Buffalo's Public High Schools.
The Bisons support for the program includes providing team uniforms, paying league and umpire fees, funding stipends for assistant coaches for each Buffalo Public High School team and the use of Coca-Cola Field's diamond and indoor batting cages year round. Additionally, $250,000 was provided for the renovation of Johnny B. Wiley Stadium, providing the City of Buffalo a top-notch athletic facility for their teams to play in and for the community to share.
Part of the Bisons' adoption also includes the formation of the Junior Bisons baseball team. The top players from each of the City of Buffalo high schools are joined together to compete in the County of Erie Baseball Association (CEBA) throughout the summer. The focus of the team has always been team-building, fundamentals and life skills teachings. The Junior Bisons have made the post season four times and two former Junior Bisons are currently playing baseball at the collegiate level.
City of Buffalo HS Games this week
City Honors vs. Nichols (Saturday, April 19 -10 a.m.)
South Park vs. J.F.K. (Saturday, April 19 -12 p.m.)
Olmsted vs. CSAT (Monday, April 21 -11 a.m.)
Hutch Tech vs. Roy-Hart (Monday, April 21 -2 p.m.)
McKinley vs. Maritime CS (Tuesday, April 22 -4 p.m.).
This article originally appeared on the official website of the Buffalo Bisons. Click here to view the original story.