Here is a link to the original story on the team's website.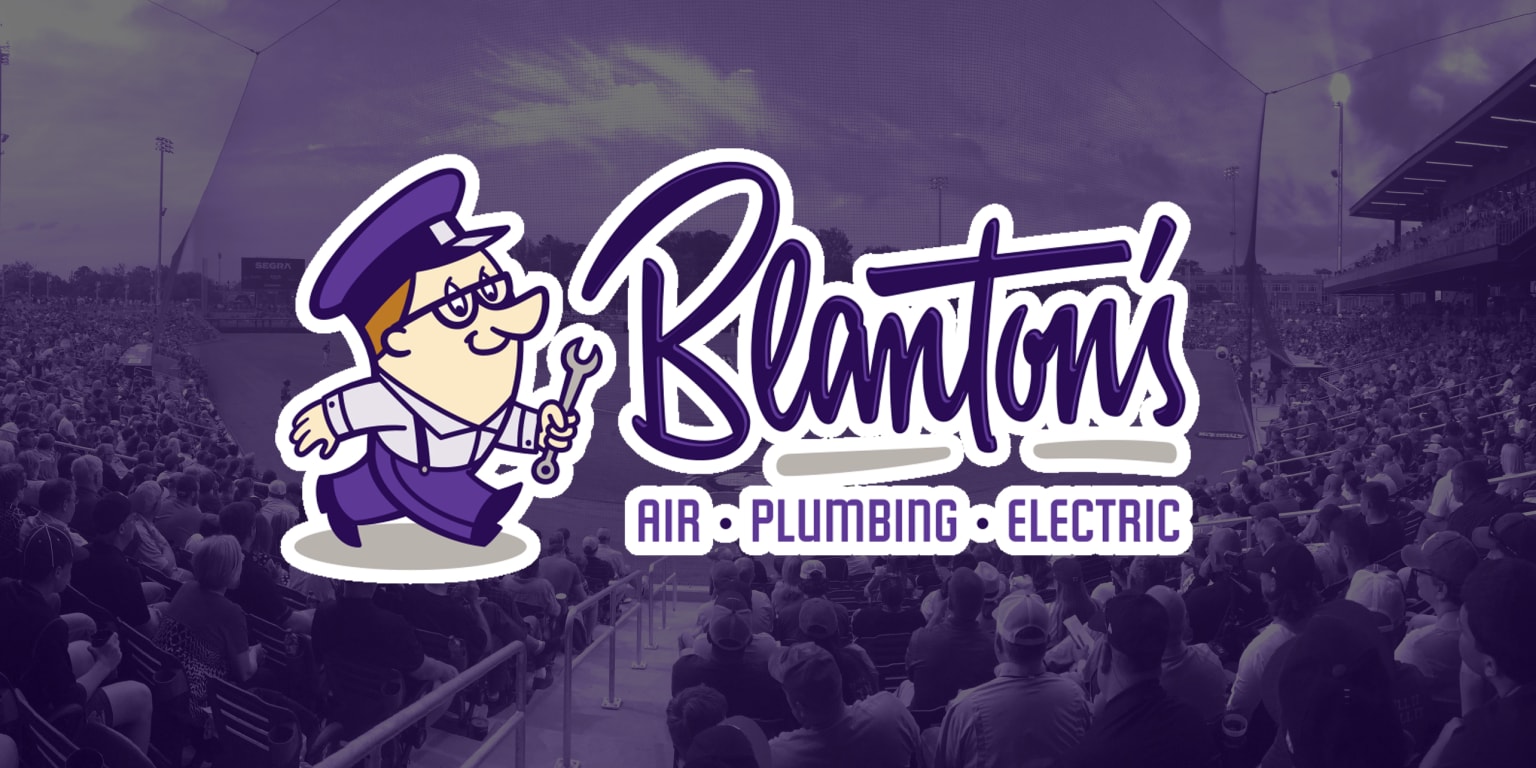 FAYETTEVILLE, N.C. – The Fayetteville Woodpeckers, Class-A Advanced affiliate of the Houston Astros, announced today their heightened partnership with Blanton's Air, Plumbing, & Electric heading into the upcoming 2020 season. The new agreement includes two pivotal aspects that current and future Woodpeckers fans will enjoy, while promoting the level of dedication to community involvement that fans have come to expect from their hometown baseball team.
Blanton's has signed on to be the team's sixth Community Leaders Program Corporate Partner. The program is a part of the Fayetteville Woodpeckers official team charity, The Fayetteville Woodpeckers Fund. The Community Leaders Program works with corporate partners to make a tangible impact on the Greater Fayetteville community with an emphasis in Youth Sports and Military causes. Since its inception in March 2019, the charity has invested over $70,000 in philanthropic efforts. Blanton's joins Segra, AEVEX, ASUS, Walsingham Group, and CarolinasDentist in this partnership.
"The Blanton's team is proud and excited to become an official Heating, Air Conditioning & Plumbing partner of the Fayetteville Woodpeckers," says Shanna Blanton, Blanton's Chief Branding Officer. "As Community Leaders, our love and passion for Fayetteville will continue to grow as we enter the 2020 season and beyond."
Additionally, groups of twenty or more will enjoy the option of celebrating their special occasion in the newly branded Blanton's Picnic Zone. Featuring upgrades to the current design of the popular Segra Stadium seating location, fans will watch the Woodpeckers play the All-American pastime with their group of family, friends, or coworkers in style. Blanton's also plans to continue their 'Very Important Veteran' campaign they began in 2019 where individuals can nominate local Veterans to attend a Woodpeckers Game in specially marked seating in the ballpark.
"I love seeing a locally-owned company like Blanton's stand behind our mission of making a tangible impact on the Fayetteville community", says Chaz Dawson, the Woodpeckers' Director of Sales. "Blanton's has supported us since the beginning, making the decision to partner with us even when the stadium was still under construction. I look forward to continuing our partnership and ultimately the impact this will have on our city's young athletes and military families"
The Woodpeckers open their second season of play against the Frederick Keys on Thursday, April 9th at Segra Stadium.
ABOUT BLANTON'S AIR PLUMBING ELECTRIC
Specializing in heating, cooling, plumbing, and electrical services since 1951, the Blanton's Air, Plumbing, & Electric family of highly skilled, home service professionals has been proudly building a tradition of outstanding service. Blanton's is 100% dedicated to bringing their core values to life through a shared commitment to being kind, doing the right thing, and growing every day. Working this way is what fuels their business to consistently create extraordinary experiences and to do whatever it takes – to wow their customers. For more information, please visit https://www.blantonsair.com/
ABOUT THE HOUSTON ASTROS
The 2017 World Champion Houston Astros have been Houston's hometown baseball team since 1962, when the Colt .45s first took the field in Colt Stadium. Three years later, the team became the Houston Astros as a tribute to America's "Space City" and will be entering their 58th season in Major League Baseball. In 2013, the Astros moved to the American League West Division, becoming the first franchise to move from the National League to the American League. The Astros are also the only team in MLB history to have won both an American and National League pennant. For 81 regular season games a year, the Astros can be found on their home field at Minute Maid Park, where families and friends come together to enjoy America's favorite pastime in one of baseball's most comfortable and fan-friendly ballparks. In addition to striving for success on the field, the Astros take pride in their local community and are committed to making Houston a better place by honoring our nation's military, combatting homelessness, aiding in the fight against cancer and supporting youth baseball and softball through the Astros Foundation's cornerstone programs. For more information on the Astros, please visit www.astros.com.
ABOUT SEGRA STADIUM
Segra Stadium, named a Ballpark Digest 'Ballpark of the Decade', is a $40 million state-of-the-art sports and entertainment venue is a catalyzing economic development tool that attracts and retains business, provides national exposure, increases civic and community pride, and provides for an improved quality of life for residents. Designed for baseball, concerts, and a host of other activities the venue seats 5,242 for baseball and up to 10,000 for major outdoor events. It features natural grass, a 25×70 LED scoreboard, six luxury suites, four field boxes, a premium club level, outdoor party deck, a kids zone, and more. For more information, please visit www.fayettevillewoodpeckers.com
ABOUT THE CITY OF FAYETTEVILLE, N.C.
Fayetteville is proud of its rich role in our nation's history and holds fast to the friendly feel of a true hometown, while providing the cultural and entertainment amenities of bigger cities. The city boasts sophisticated restaurants, museums, musical and sporting events, and nearby Fort Bragg – the nation's largest military installation – that solidifies the city's deep roots in all things military. Fayetteville is the sixth-largest city in the state and home to more than 208,000 residents. For more information, please visit www.fayettevillenc.gov.
ABOUT THE CAROLINA LEAGUE
The Carolina League consists of 10 teams and is within the Class A-Advanced level of Minor League Baseball. Founded in 1945, the Carolina League strives to provide a first-class baseball experience for its players and fans. For more information on the Carolina League, please visit www.carolinaleague.com
– WOODPECKERS –