Official release at Bats' annual open house event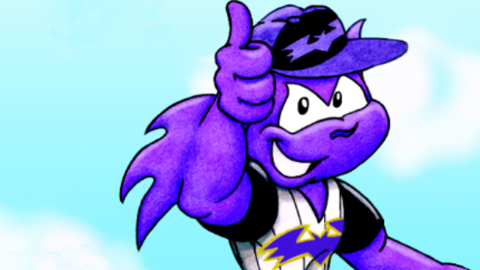 WHAT:
Jeremy Sharfe, a special education teacher at Doss High School has been performing as Buddy Bat for 11 years. He recently wrote A Different Kind of Buddy and will officially release the book at the Louisville Bats annual open house for season ticket holders. Mascot Buddy Bat and illustrator Andrew Kirby will be signing books at the event.
WHERE:
Louisville Slugger Field
WHEN:
Saturday, March 16
10 a.m. – 1 p.m.
ADDITIONAL INFORMATION:
Books are free to Bats season ticket holders attending the open house and both the author and illustrator will be available to sign books. Others interested in obtaining a book, may contact Family Scholar House at 813-3086. Books are provided as a gift with a donation of $10 or more to Family Scholar House, and all donations will support children's programming.
Family Scholar House's children's programs include the following:
Toddler Book Club
Buddy Bat Book Club
Healthy Me!
Children for Change
Passport for Success
Family Nutrition & Wellness
Family Scholar House's mission is to end the cycle of poverty by giving single-parent students the support they need to earn a college degree. Currently, 175 families with 278 children live at Family Scholar House's residential campuses in Louisville and Southern Indiana. All of these families are low-income and have experienced homelessness or unstable housing. FSH parent scholars are full-time college students, with children of all ages, who are pursuing post-secondary education – most often while also working – to achieve career-track employment and make a better future for their children.
This article originally appeared on the official website of the Louisville Bats. Click here to view the original story.