On July 9 we celebrated the Centennial of Naval Aviation at Harbor Park. Wings Over America is a non-profit scholarship foundation that raises money for children of pilots, the crew, and mechanics of air wings to apply for scholarships for there children to attend college. They raised over $1800 for the foundation that night by selling tickets.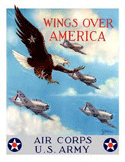 Two helicopters also participated in the event. The first one was a helo that hovered at about 30 feet above centerfield and dropped six Navy Seals out of it with the game ball being brought in to Rear Admiral Ted Branch. The second helicopter flew over with the American Flag for the National Anthem and one of the navy gentleman sang the National Anthem.
During the seventh inning stretch we had all the crew and seals back to the field to be honored for volunteering there time that night.It was a great night all around and also helped a worthy cause raise money and awareness at Harbor Park.