Circuit Festivities Include Food, Games & Player Appearances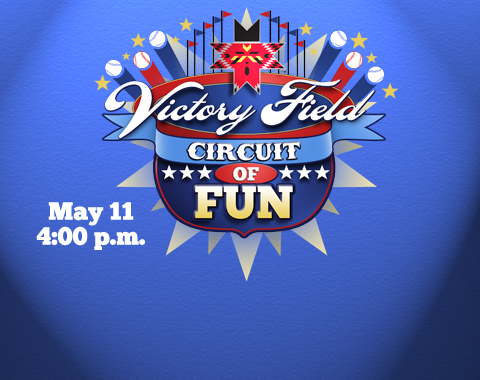 INDIANAPOLIS — The Indianapolis Indians will officially kick off their 2013 slate of Boy and Girl Scout events with the Tribe's first ever Circuit of Fun Scout Night. This year's new event is set for Saturday, May 11 and will include an exciting pre-game Scout party before the Tribe's 7:05 p.m. contest against Toledo.
Scout groups participating in the first annual Circuit of Fun Scout Night will be treated to free games in the PNC Plaza located in center field, and have the option of purchasing a discounted food and drink package during the pre-game party, scheduled from 4:00 p.m. to 5:30 p.m. The Tribe's award-winning mascot Rowdie will also be on hand to sign autographs and entertain patrons, as well as several players from the first-place Indianapolis Indians squad. Tickets to the Circuit of Fun Scout Night include admission to the regularly scheduled Indians game, a special patch to commemorate the event and the opportunity to stick around after the evening's contest to run the bases.
The Tribe's Circuit of Fun Night is only the first of four fantastic scouting events scheduled this year at Victory Field. The Indians will also be hosting overnight Boy Scout Campouts on Friday, June 7 and Friday, June 28, as well as a Girl Scout Campout on Friday, June 21.
Reservations for the first annual Circuit of Fun Night and the Boy and Girl Scout Campouts, which historically sell out, can be made by visiting IndyIndians.com or calling the Victory Field Box Office at (317) 269-3545.

This article originally appeared on the official website of the Indianapolis Indians. Click here to view the original story.