'Dads partner with Hickory Elks for May 18th event

Are you a self-professed foodie? Do you enjoy tasting new and local beers and wines? What if you could come to one event and taste all the food, wine and beer from area restaurants, breweries and wineries, and support community outreach programs and children's charities at the same time?
Welcome to the Taste of Hickory! Taste. Well Crafted. The Hickory Elks Lodge is excited to announce their new partnership with the Hickory Crawdads offering the much needed space to accommodate the growth of this year's Taste of Hickory while presenting the beautifully renovated L.P. Frans Stadium. The Hickory area is alive with talented chefs, bakers, brew masters, wine makers, and more, and the Hickory Elks in partnership with the Hickory Crawdads are thrilled to host the 3rd Annual Taste of Hickory on Sunday, May 18th.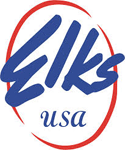 The Taste of Hickory is sponsored this year by James Oxygen & Supply Company, Ashley's Heating & Air, Holbrook Landscaping, Republic Services, Colin Brady, Community One Bank, Prime Benefits Insurance, United Beverage, Hickory Convention & Visitors Bureau, and City of Hickory's "Life. Well Crafted." brand. The event will showcase locally owned restaurants, Carolina breweries and wineries, and other local vendors. Stroll through the stadium tasting and sipping while enjoying familiar tunes by Hickory's own "America's Got Talent" star Ulysses Long.
There will be competition for the "Best of Hickory" in several categories with raffles and door prizes during the event. Proceeds from the event will go to the many community outreach programs that the Elks sponsor including Veterans Programs, Youth Activities and Scholarships, Catawba Valley Backpack Program, the Helping Hands Program, and the many Children's Charities supported by the Lady Elks.
The event will be held at the Hickory Crawdads Stadium, Clement Blvd, on Sunday May 18, 2014 from 4 p.m. to 7 p.m. The event will be indoors and outdoors. Tickets are limited to 500 and will be available for sale on Friday April 4th. Tickets are $25 in advance and $30 at the door. No one under 21 will be admitted and proper ID must be presented. For more information, to sponsor the event, to become a vendor, and to purchase tickets visit the Taste of Hickory Facebook page and call The Hickory Elks Lodge at (828) 322-2527.
This article originally appeared on the official website of the Hickory Crawdads. Click here to view the original story.