Donation to be made to the American Red Cross Tulsa Office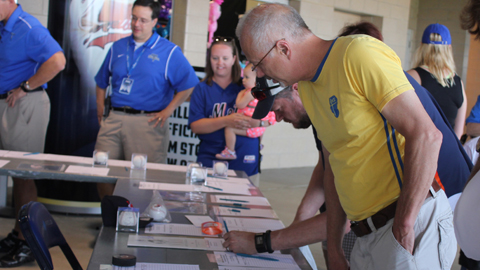 The Tulsa Drillers have announced a donation of $20,375.94 to the American Red Cross to directly benefit Oklahomans who were impacted by the recent tornadoes that struck the communities of Moore and Shawnee.
The Drillers organization donated $10,000 and the remaining dollars were raised through in-stadium auctions and T-shirt sales. Items sold included autographs, game-used equipment and various sports memorabilia with several Drillers players, Texas League and Major League Baseball teams providing items.

"The Drillers are happy to play a small part in the relief efforts," said Drillers General Manager Mike Melega. "Our entire organization is so appreciative of our incredibly generous fans, our peers from around the Texas League and our parent club, the Colorado Rockies for all of their support to help raise much-needed dollars to aid in the recovery process."
Melega said, "Our thoughts are with all those whose lives were affected by the storms."
This article originally appeared on the official website of the Tulsa Drillers. Click here to view the original story.