Here is a link to the original story on the team's website.
In celebration of Black History Month, teams across Minor League Baseball are honoring some of the best Black players in their respective histories.
This is the final installment of a three-part series tracing through Oklahoma City's baseball history. Previous installments covered the Bricktown era and the Indians/89ers era between the 1950s through the mid-1960s. The final chapter covers the 89ers from the late-1960s through 1990s.
Players were selected based on a combination of individual season and career achievements while playing for Oklahoma City, as well as their Major League careers. They are presented below in chronological order.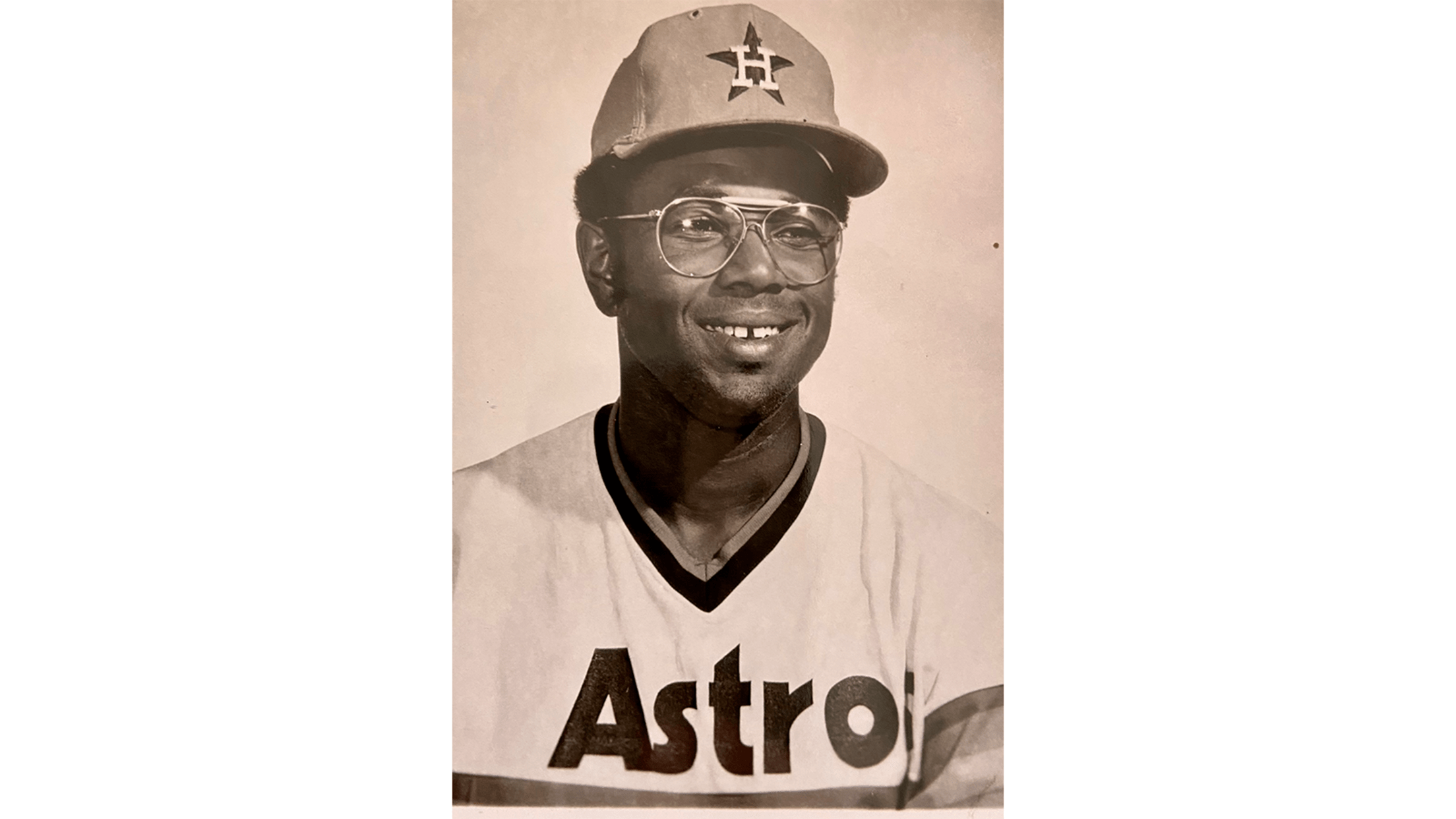 Bob Watson (Provided provided by the Oklahoma City Dodgers archives)
Bob Watson (Outfielder/First Baseman; 1967-69)
Although Watson made his Major League debut with Houston in 1966 with a one-game, one-plate appearance cameo, he spent parts of the next three seasons in Oklahoma City. In his 122 total games with the 89ers, Watson batted .358 to go along with a .414 on-base percentage, 17 home runs and 79 RBI. In 1969, he put up an incredible .408/.462/.601 batting line over 61 games.
Watson played in parts of 19 seasons in the Majors with the Astros, Red Sox, Yankees and Braves. He was a two-time All-Star, making the National League roster in 1973 and 1976. Watson etched his name into the history books when he became the first player ever to hit for the cycle in both the National League (1977) and American League (1979). He was a career .295 hitter and finished just shy of 200 home runs (184) and 1,000 RBI (989).
Once his playing days ended, Watson transition to coaching and then moved on to the front office. He was hired by the Astros as their General Manager in 1993, becoming the second Black GM in MLB history. After joining the Yankees in the same role about two years later, he became the first Black GM to win a World Series in 1996. Watson also spent 10 years (2000-10) as a Vice President for on-field operations with Major League Baseball.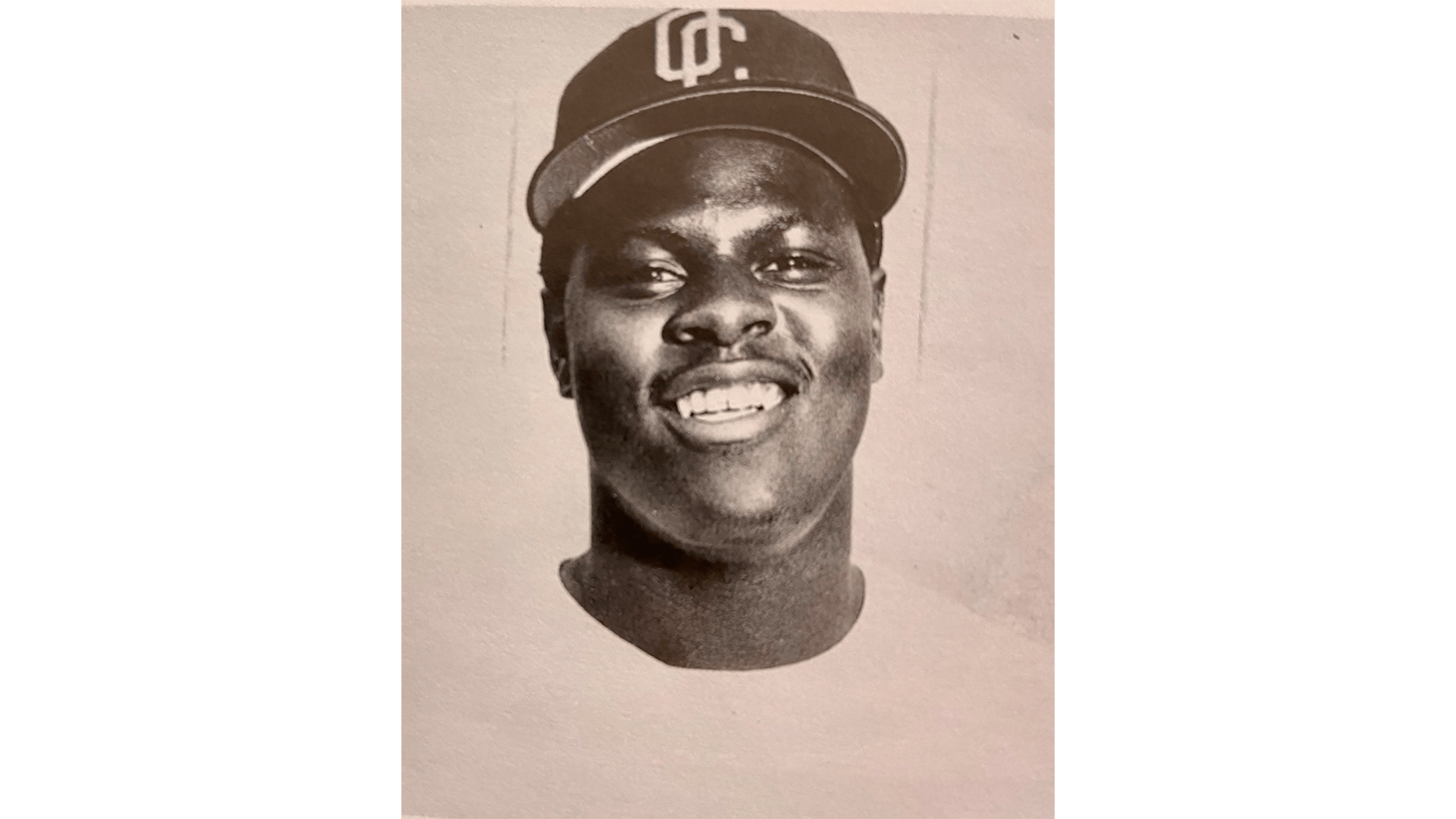 John Mayberry (Photo courtesy of The Oklahoman via "Glory Days of Summer: The History of Baseball in Oklahoma")
John Mayberry (First Baseman; 1968-71)
Mayberry was barely a year removed from high school when he first played for the 89ers in 1968. During his first full season with the team in 1969 at only 20 years old, Mayberry batted .304/.393/.522 with 21 homers, 29 doubles and 78 RBI. He also played about half of the season with the 89ers in both the 1970 and 1971 campaigns as he went back and forth between OKC and Houston. Over 281 career games with the 89ers, Mayberry hit an impressive .297./405/.507 with 47 home runs and 161 RBI.
The slugging first baseman spent part of 15 seasons in the Majors (1968-82) with the Astros, Royals, Blue Jays and Yankees. The best seasons of his big league career came in Kansas City, making the All-Star Team in 1973 and 1974, and finishing second in American League MVP voting in 1975 when he batted .291 with 34 homers, 38 doubles, 106 RBI and a league-leading 119 walks. He was inducted into the Royals Hall of Fame in 1996.
Mayberry collected 255 home runs and 679 RBI throughout his ML career. He also walked 71 more times than he struck out.
Additionally, Mayberry has the distinction of being part of a rare two-generation tandem to play for Oklahoma City. His son, John Jr., spent nearly the entire 2008 season plying for the RedHawks.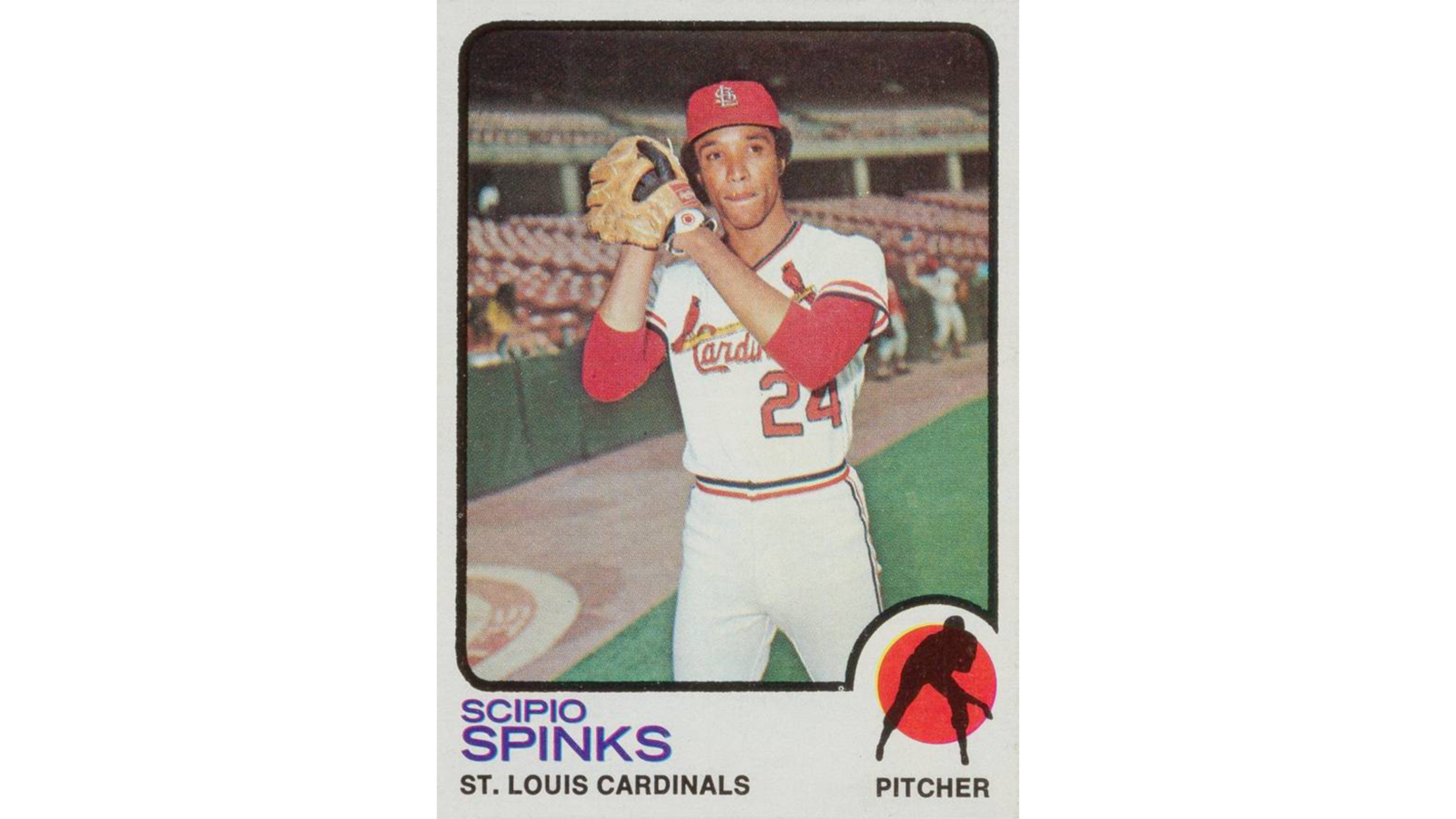 (Photo courtesy of Topps via Vintage Card Prices)
Scipio Spinks (Pitcher; 1969-71)
Spinks started at least 19 games in each of his three seasons with the 89ers, totaling 70 starts – including 22 complete games – and 434.0 innings. After a rocky first season, Spinks posted a 3.28 ERA over his final two seasons with OKC.
He totaled 444 strikeouts, which is the unofficial 89ers career record. His 173 strikeouts in 1971 were the fifth-most in a single season during the 89ers era. In 1969, he threw a no-hitter during a seven-inning game against Omaha, albeit in a 2-1 loss.
Spinks spent parts of five seasons in the Majors with the Astros and Cardinals. His finest season was in 1972 with St. Louis, when he notched a 2.67 ERA over 16 starts. However, that promising season was derailed when he sustained a knee injury during a collision at home plate. It also began an unfortunate series of injuries that curtailed his playing career, and he retired following the 1975 season. Following his playing days, Spinks has served as a pitching coach in the Minors as well as a pro scout in the Astros and Diamondbacks organizations.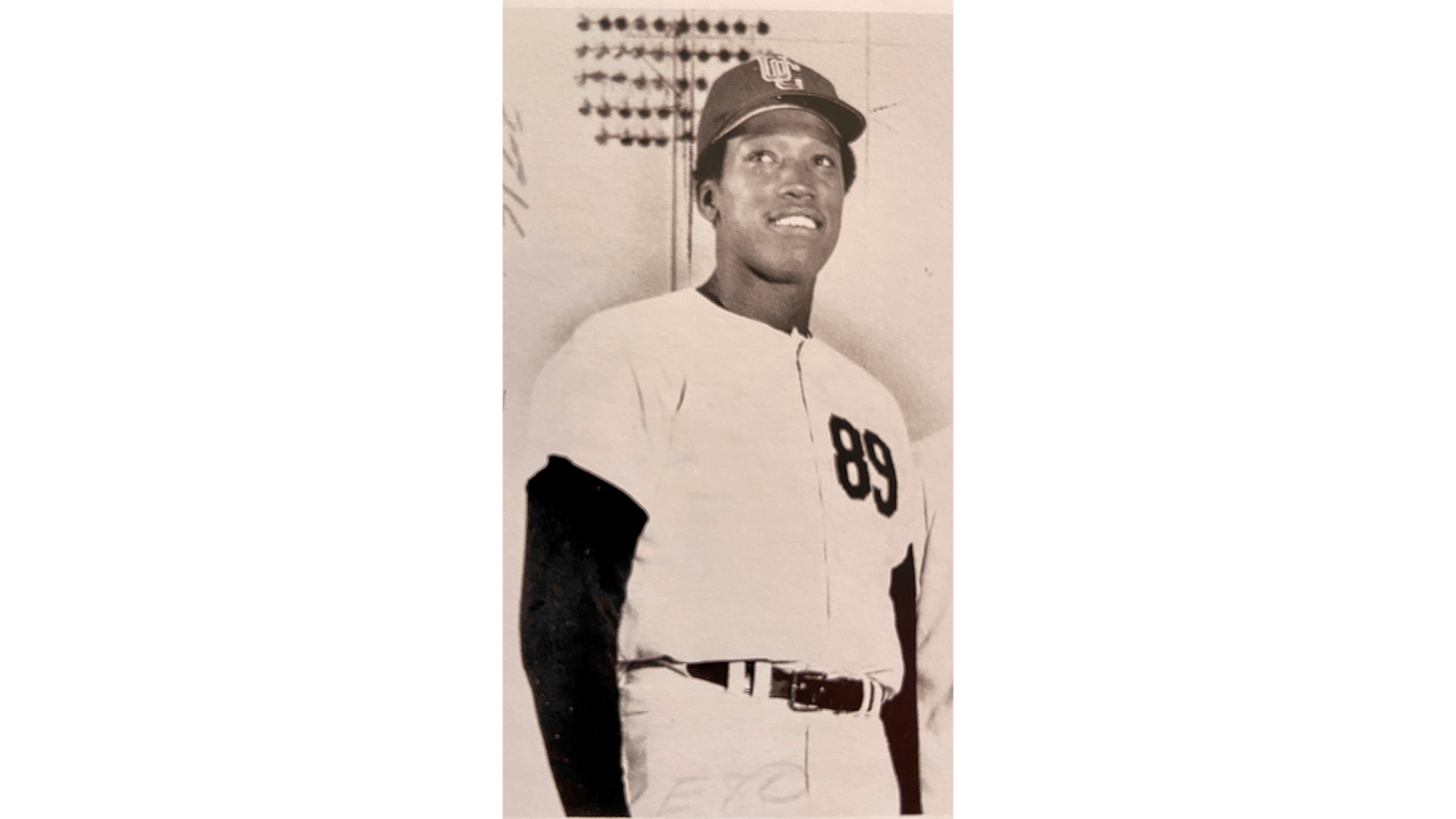 J.R. Richard (Photo courtesy of The Oklahoman via "Glory Days of Summer: The History of Baseball in Oklahoma")
J.R. Richard (Pitcher; 1971-72)
American Association hitters did not prove to be too much of a match for Richard during his two seasons with Oklahoma City. Richard made a total of 43 starts, totaling 301.0 innings and a cumulative 2.69 ERA. He struck out 371 batters while only allowing 210 hits during that time.
He led the American Association with both a 2.45 ERA and 202 strikeouts during the 1971 season. It's also the second-best single-season ERA by any pitcher during the 89ers era and the third-highest single-season strikeout total.
Richard debuted with the Astros in 1971, spending all 10 years of his Major League career with Houston. He led the National League with a 2.71 ERA in 1979 and paced the circuit in strikeouts in both 1978 and 1979, finishing in the top four of Cy Young Voting each year. Richard made his only All-Star team in 1980 and was the National League's starting pitcher after going 10-4 with a 1.90 ERA through his first 17 starts.
Sadly, Richard suffered a stroke later that season, effectively ending his playing career just months after turning 30 years old. Richard finished with a career 3.15 ERA, 107 wins and 1,493 strikeouts. He remains third among Astros career record leaders in both strikeouts and ERA, and he was inducted into the team's Hall of Fame in 2019.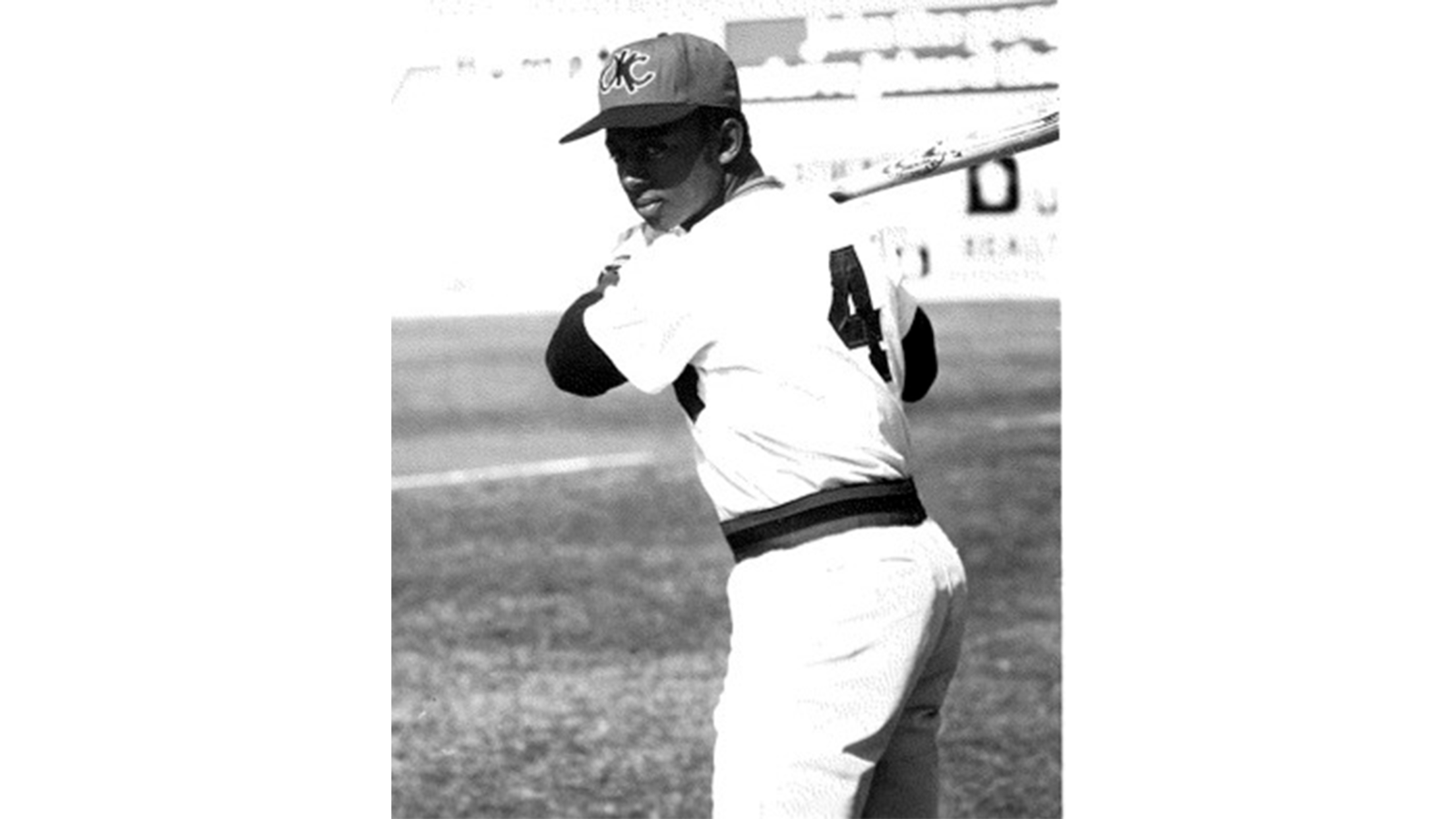 Lonnie Smith (Photo courtesy of the Oklahoma City Dodgers archives)
Lonnie Smith (Outfielder; 1976-79)
Smith spent nearly four full seasons with the 89ers during the club's affiliation with the Phillies and was nicknamed "Lightnin' Lonnie." The speedy outfielder played in 494 career games for OKC, amassing 581 hits, a .307 batting average, 393 runs and 171 stolen bases – the unofficial 89ers career record.
Smith owns three of the top 10 highest single-season steals totals from the 89ers era, including a league-leading 66 in 1978, which also ranks second all-time in team history. In his final season with OKC, Smith batted .330 and led the American Association with 106 runs scored.
He went on to play 17 seasons in the Majors, and during his first full season in 1980, he not only won a World Series with the Phillies, but finished second for NL Rookie of the Year. Smith also captured championships with St. Louis in 1982 and Kansas City in 1985. He made his only All-Star team and finished second in NL MVP voting in 1982. After retiring following the strike of 1994, Smith finished his career with a .288 batting average, 1,488 hits, 909 runs and 370 stolen bases.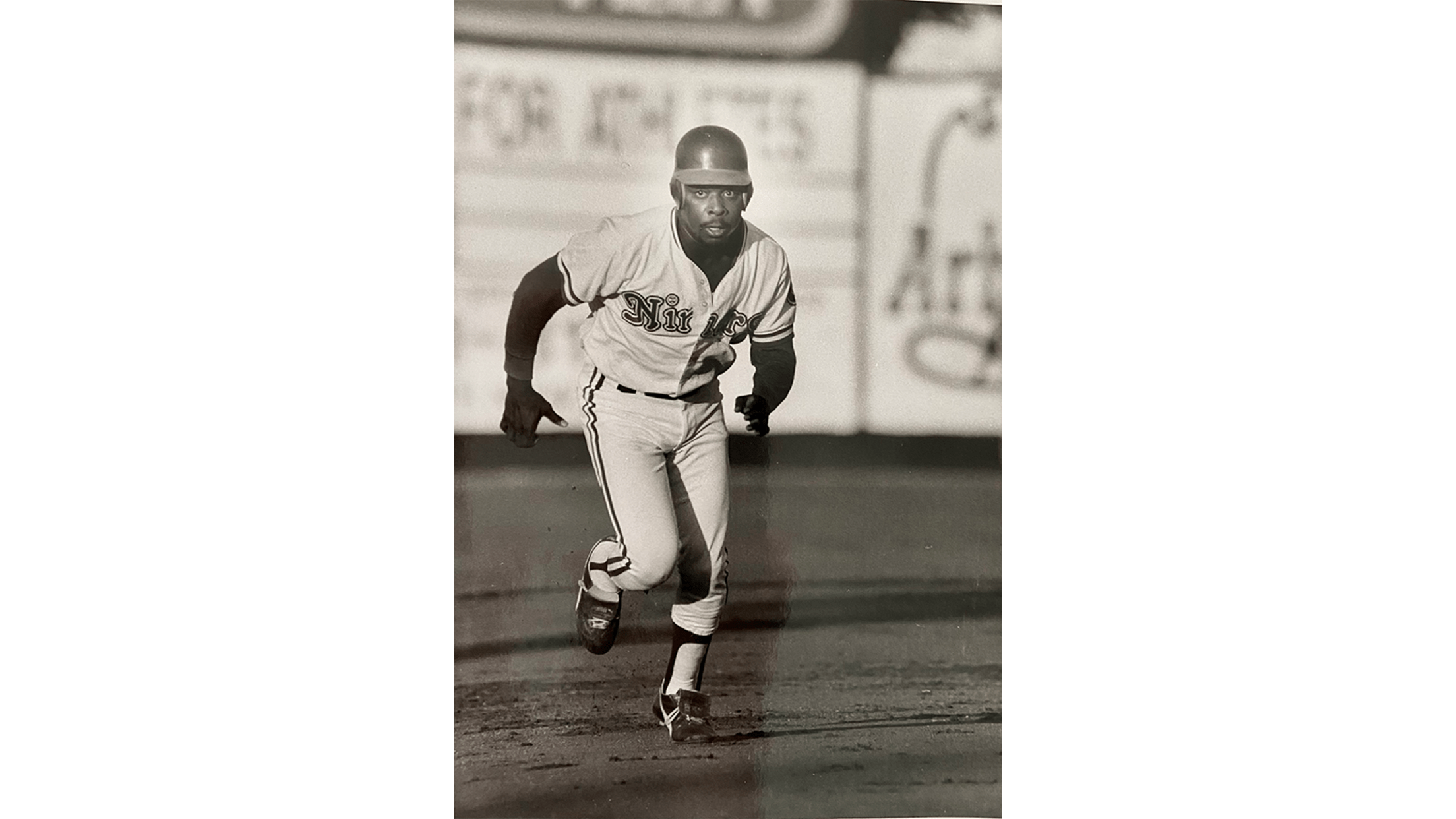 Tommy Dunbar (Photo courtesy of the Oklahoma City Dodgers archives)
Tommy Dunbar (Outfielder; 1983-86)
Similar to Smith, Dunbar spent parts of four seasons patrolling the outfield at All Sports Stadium. He played in 424 games, batting .291 with 443 hits, 82 doubles, and 233 RBI. He also drew 217 career walks and finished his 89ers tenure with more walks than strikeouts.
Dunbar won the league batting title in 1984 when he hit .337 – tied for fourth-best in club history. He also led the league with a .417 on-base percentage that season. During his final season with the 89ers in 1986, he set a career high with 91 RBI and ranked second in the league.
Dunbar's Major League career spanned only parts of three seasons with the Rangers (1983-85), totaling 91 games and 249 plate appearances. He journeyed around Triple-A for most of his career and played through 1991, finishing his pro career with over 1,300 hits and 700 RBI.
Thank you for reading our series honoring Oklahoma City's best Black baseball players throughout Black History Month. To learn more about Minor League Baseball's "The Nine," <a href="https://www.milb.com/fans/the-nine" target="blank"> click here._