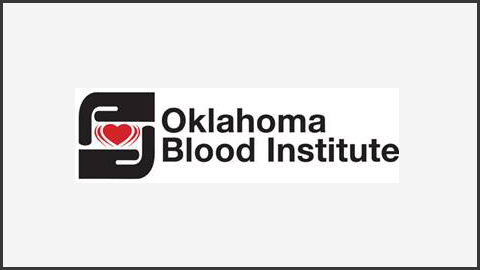 Oklahoma Blood Institute (OBI) and the Tulsa Drillers are teaming up for an All-American blood drive, Wednesday, July 3, 5 to 9 p.m., at ONEOK Field. All who give blood will score two free tickets to the July 5 Drillers baseball game and fireworks show.
Each donor will also receive two tickets to the Tulsa Zoo, and an OBI zoo-themed T-shirt. One lucky donor will win use of a Tulsa Drillers' suite for 14 friends at an upcoming game, and another lucky donor will win a $250 Gas Card courtesy of Camperland of Oklahoma.
Oklahoma Blood Institute hopes this event will inspire area residents to show their patriotic spirit by giving blood in advance and in support of the July 4th holiday, when blood donation typically declines.
"The Tulsa Drillers understand the importance and vulnerability of the blood supply for our hospitals in summer months," said John Armitage, M.D., Oklahoma Blood Institute president and chief executive officer. "In the midst of the fun of baseball, vacations, and other summer past times, OBI needs help ensuring safe, sufficient supplies are on hand to meet every patient's need."
Patients in 27 northeast Oklahoma medical facilities including Saint Francis Health System, Cancer Treatment Center, Tulsa Spine and Specialty Hospital, and Tulsa Life Flight rely on Oklahoma Blood Institute, Tulsa, for every drop of blood needed to live. Anyone, 16 or older*, who is generally healthy can typically give blood. Donations can be made every 56 days.
Oklahoma Blood Institute is the eighth largest, non-profit blood center in America.
To schedule an appointment to donate blood, call 1-877-340-8777, or visit www.obi.org.
* 16 year olds must weigh at least 125 pounds and provide signed parental permission, 17 year olds must weigh at least 125 pounds, 18+ year olds must weigh at least 110 pounds.
This article originally appeared on the official website of the Tulsa Drillers. Click here to view the original story.